Mounting lights behind the grille
03-25-2013, 01:33 AM
Mounting lights behind the grille
---
Hey all, I used the search button quite a bit and couldn't find anything about how people go about mounting off-road lights behind their grilles.
I've got an 05 Lariat screw and I want to mount some KC's or similar lights to the front without having to go about getting a light bar or grille guard to mount the to.

Has anyone mounted some long range lights between their radiator and grille? If so, how? If not, how did you go about mounting a couple lights to the front of your truck?

Pics would be most appreciated!
03-25-2013, 07:43 AM
Member
---
There is a how to on here somewhere about using a piece of angle iron to mount the lights to. That's how I did mine.
03-25-2013, 09:42 AM
---
03-25-2013, 10:31 AM
Member
---
Yah if I get time I'll send some shots or what i did. I have to 6" fog lights back there with hids wired in them, but took them out. I'm looking into dropping a 30" led light bar now
03-25-2013, 11:07 AM
Senior Member
Join Date: Nov 2011
Location: Central NJ
Posts: 318
---
i wanted to mount lights behind my grill but i have an 8mm billet grill so not much space between the pieces of aluminum for light to go through. It'd be a waste of money.. got an offroad light bar (smittybilt) nice and small and gona put a 30"er on there.
03-25-2013, 01:09 PM
Member
---
03-26-2013, 11:43 PM
Senior Member
---
I put 4 KC long range daylighters behind my T-Rex grille on my 04 fx4. I used a piece of angle iron from lowes and attached it to headlight mounting bolts on each side. I need to make some support brackets though because the lights move a little. I also had to cut some of the plastic on top of the radiator. The light output is pretty good and not much light is lost through the grille. Even though the KCs are bright, I would get a LED bar if you can swing it. I just got a 20" pro series from extreme offroad lighting and it blows the KCs away. I put it on my bull bar and it is just ridiculously bright.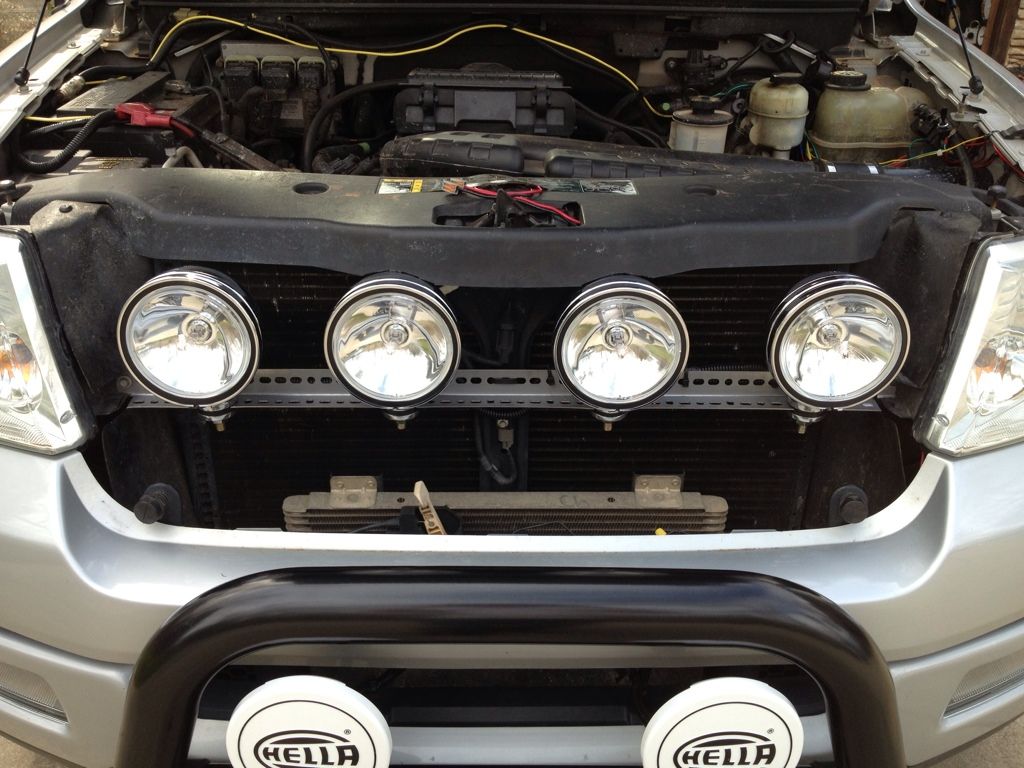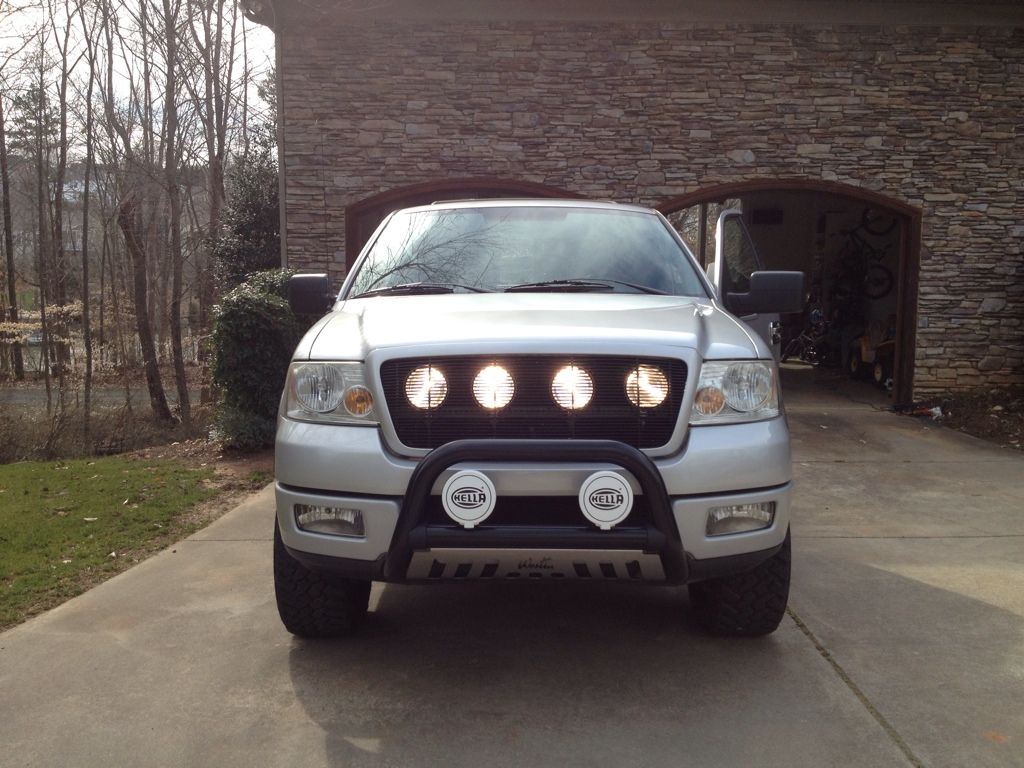 And here's a shot of just the KCs with the hood down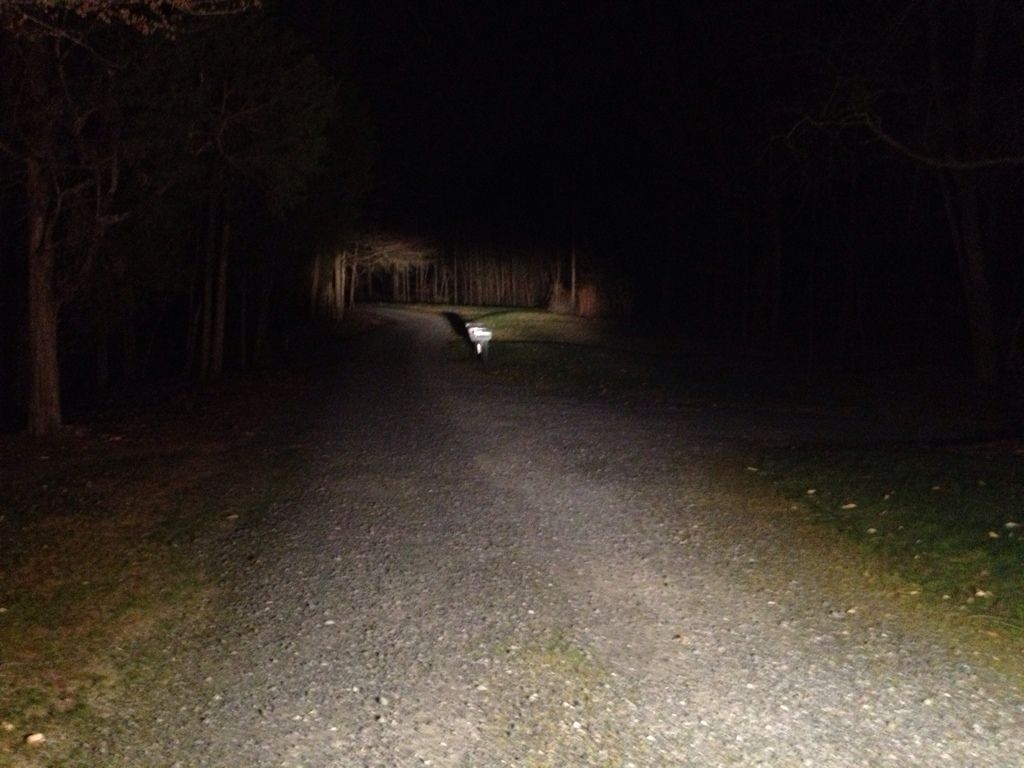 ---
Last edited by 150FX4ever; 03-26-2013 at

11:45 PM

.
03-27-2013, 03:03 PM
---
That is exactly what I needed to see. I would love to get an LED bar, but I can't afford one, and I've had KC's in the past and they work well enough for me.
Thanks 150FX4ever!
BTW, that is a gorgeous truck, I really like how you have it set up.
The Following User Says Thank You to Eriz2010 For This Useful Post: