Plasti dipping the HD this weekend
08-08-2013, 12:34 AM
Plasti dipping the HD this weekend
---
Alright fellas time for a little poll and some input. My buddy has his own plasti dipping business and him and I will be dipping the Harley this weekend. I had bubba302 do some photoshop work (quite talented I must say) on here. The 2013 projectors is something I had him add as that is something I plan on doing or retro fitting in the near future . So basically what will be dipped is the grill, wheels, tailgate panel, and more than likely the roof.
Here they are:
Decals gone and roof flat black.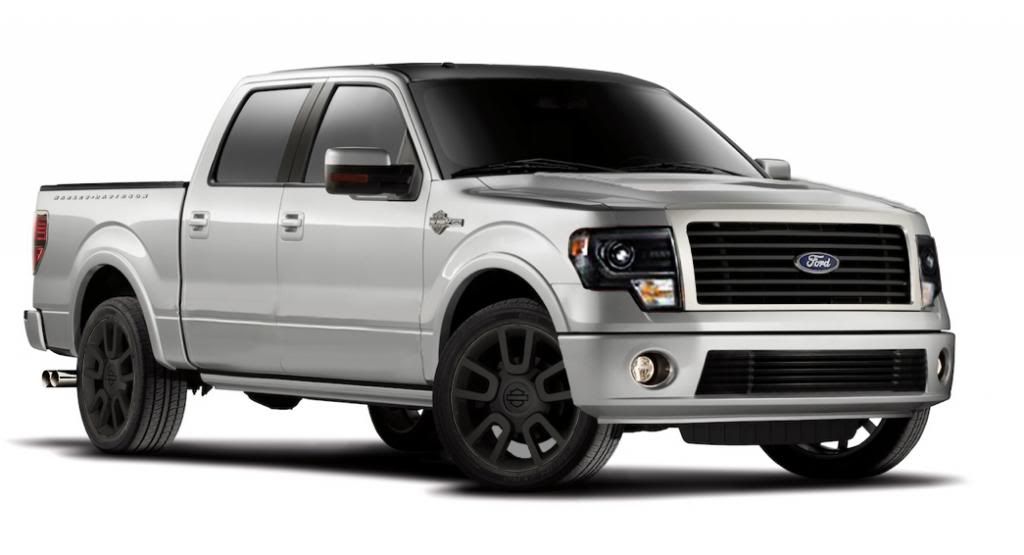 Decals will come off, roof silver.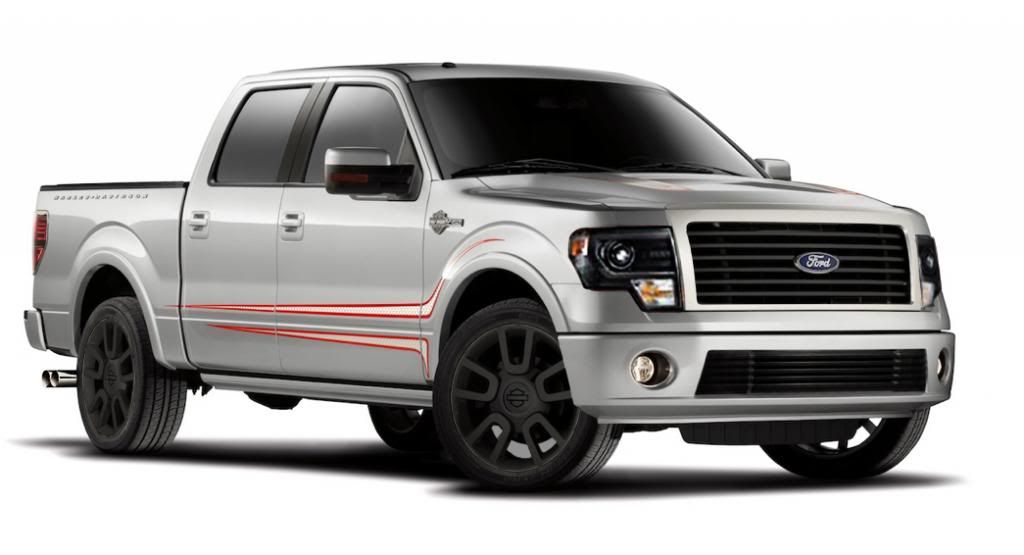 Then the back with part of the tailgate (like the platniums) sprayed flat black with the tails and 3rd brake light smoked.
08-08-2013, 12:43 AM
F150 Greenhorn
Join Date: Jan 2013
Location: Southeast, Iowa
Posts: 713
---
Why do people Plastidip HD's, FX4's or Raptor's? If you feel the need to use it why not buy a base model and do it? Aren't you paying more for the decals and matching bumpers on those trim levels just to cover them with Plastidip? You can read my thoughts on Plastidip in my signature.
---
Last edited by jerparker1; 08-08-2013 at

12:50 AM

.
08-08-2013, 12:43 AM
Back in BLACK
08-08-2013, 01:10 AM
Beer Olympic Athlete
Join Date: Aug 2011
Location: Canada
Posts: 18,235
08-08-2013, 01:53 AM
Confused Member
Join Date: May 2012
Location: Nebraska
Posts: 3,475
The following 2 users liked this post by eye.surgeon:
08-08-2013, 08:46 AM
---
I defi appreciate the input guys hence why I made a thread about it. However, I want to set the record straight. I bought the HD not because its an HD its more so a perk/plus and dont get me wrong I love it. I bought the HD because of the 6.2L as well as the standard options/amenities. Before you say there are other F150's out there with the 6.2 and with all the options. It was easier to find a HD with everything I want vs. trying to track down a specific model that has everything I wanted that wasn't a HD or building one. Not to mention my buddies dad owns a local Ford dealership here and didnt have one on the lot that had everything I wanted. So I went with a HD.
---
Last edited by AKAO1029; 08-08-2013 at

08:54 AM

.
08-12-2013, 03:32 PM
---
Just a couple of update pics. Only had a chance to do the grill, tailgate panel and smoke the taillights a little. This weekend will be the wheels, decal removal and put on the 6.2L badge that are on the raptors. Then will be ordering the peragon bed cover and later down the road OEM projectors or retrofit and possibly lowering the back to level it out. Also about to have my buddy order a can of matte clean and gonne do the emblems so they are not as bright against the matte grill and panel.