Nominations: April 2018 Truck of the Month
04-02-2018, 08:15 AM
Just The Basic Facts
Join Date: Aug 2016
Location: Nebraska
Posts: 2,522
---
Originally Posted by
SPOAT
I would like to nominate Husker's beautiful white regular cab. I've never been a fan of white trucks until I saw Huskers. He did a fantastic job in customizing the front and rear to give it a very unique look. They tell me "white is the new black" in motorcycle circles and I tend to agree with that statement in Husker's truck. His attention to detail with the V8 emblems on the wheels just set it off perfectly. SPOAT
2017 XLT Shorty 4X4 5.0 3:73
Raptor Steering Wheel, Paddle Shift Activated
PTM Grill, Bumpers, Mirror Caps, Door & Tailgate Handle
B-Pillar Back Section Painted White
Shortened Antenna with Wing Nut for easy removal
Cameras installed, Front and Sides
HDMI input for Cellphone Mirroring
Diode Dynamics LEDs all around
Amber Fogs
Boss Halo 2" Level F&R Struts/Shocks
Hellwig Anti Sway Bar
Method Wheels, CNC center caps with an old-school V8 emblem
BFG KO2 34X12.5X18
Husky Wheel Well Liners
Customized Ford Ovals F&R, Fender F-150 Emblem Black on Red
Bull Rings
Hypertech Speedometer calibration
OEM Tailgate Damper
Rostra Front Zone Alert
Armrest Console Leather Lid
Magnaflow Muffler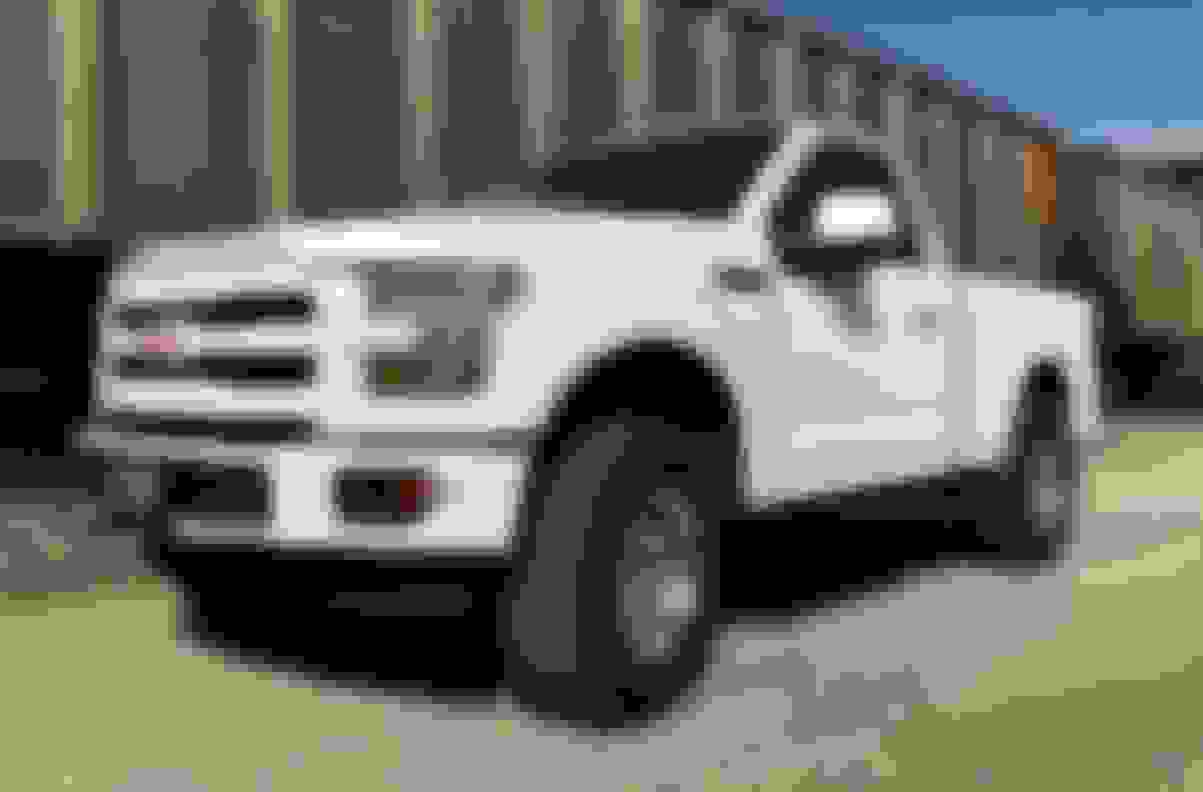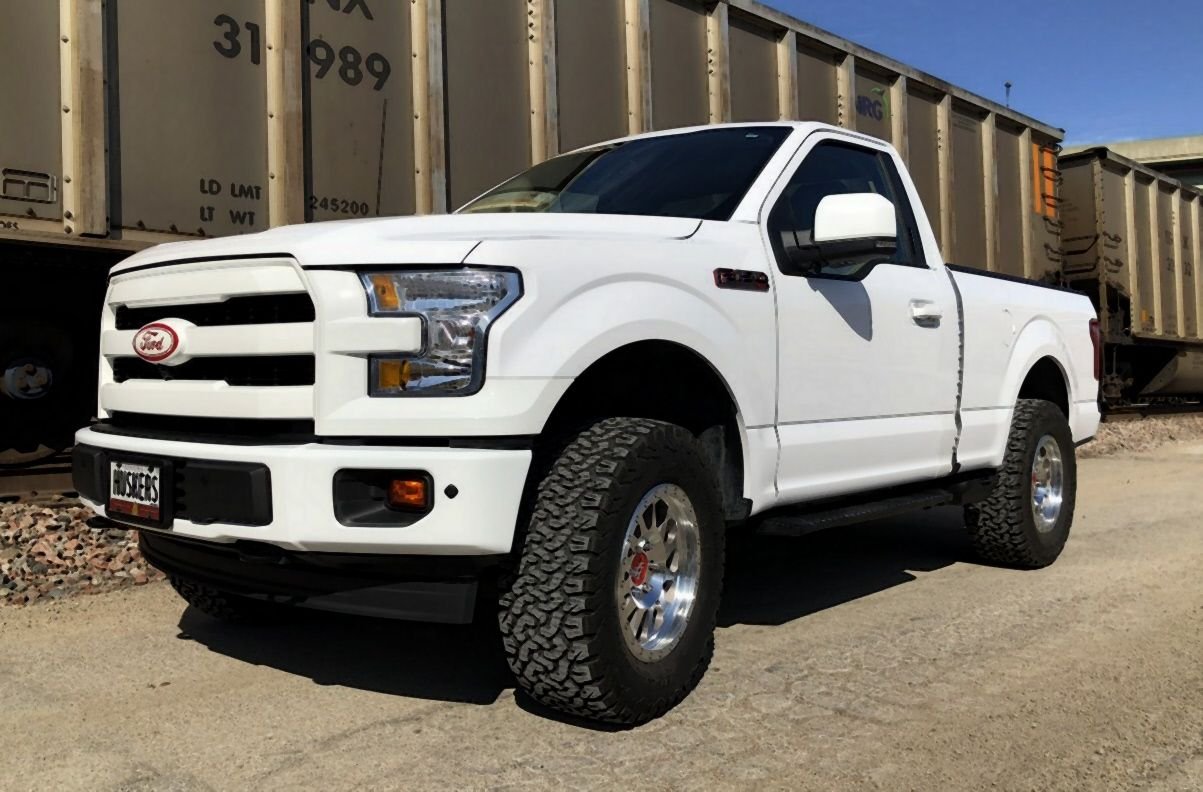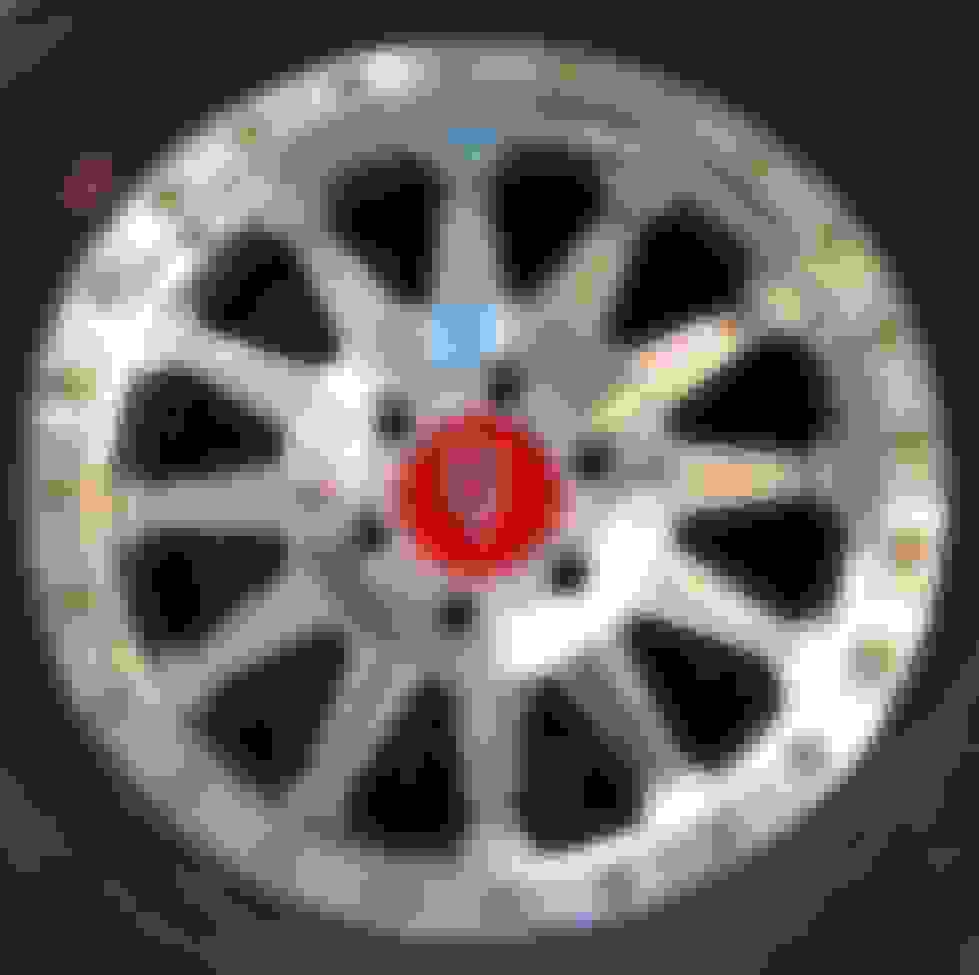 1st, Thanks, for the Nommy and kind words Spoat.
Although my list of mods is not serious modifications. I call em, Lip-Stick (Eye-Candy) because they are easy bolt-on or paint to alter the look. I do have plans to add some go-fast mods this summer but that is another subject for a different thread.
How I ended up with White. I ordered my RCSB in Race-Red. I was looking for ideas to do to the truck when I stumbled upon
LONEGUN'S
truck in the RC thread. I really liked the look of his so...I called the dealer, asked if I could change to white. They said sure because it hadn't reached the point of production. Later I decided I wanted my original choice Race-Red. They checked, said it was not too late to change, so Race-Red was it again! When the dealer received notification of it being built they let me know it was White...I said Oh-Well & OK because I was the problem not them...I've had several White vehicles and was not really bummed...But I wish it was Red everytime I see a Race-Red F-150!!!...BTW, my favorite color is Black but those days are over for me (LAZY)...
---
Last edited by Husker; 04-02-2018 at

08:18 AM

.
04-02-2018, 07:38 PM
---
Not sure how to tag in a post but I'm nominating Ocmike. One of the fastest builds I've seen!
04-02-2018, 08:14 PM
Moderator
Join Date: Mar 2016
Location: Georgia On My Mind
Posts: 3,131
04-02-2018, 10:12 PM
---
Thanks! Dang...Now I got get the bumpers and grille done. The pressure is ON...If not I'll post it as is.....When is cut off date?
Edit: Read the rules the 15th ish of the month.
Mike
---
Last edited by OCMike; 04-03-2018 at

08:44 AM

.
04-03-2018, 09:43 AM
Sociopath Truckdriver
Join Date: Jun 2014
Location: Barton City Michigan
Posts: 16,919
04-03-2018, 09:54 AM
Senior Member
Join Date: Feb 2016
Location: Musella, GA
Posts: 128
Likes: 0
---
2014 race red FX4
3.5 Ecoboost
Mods: leveled with bilstein 5100s on the highest setting, black plastidip FX4 20s, 295/60r20 nitto ridge grapplers, nfab nerf step bars, black low profile toolbox, rear rigid led pods, 30 inch led light bar behind the grill, boostbar lower grill, raptor grill lights, morimoto led fogs, black recon third brake light, red and black ford emblem decals, 2 10 inch subs, JLT catch can
---
Last edited by RedRobinFX4; 04-03-2018 at

10:01 AM

.
04-03-2018, 10:52 AM
Senior Member
Join Date: Oct 2008
Location: Lockport, Louisiana
Posts: 8,139
---
Can a F-350 play?
My F-150 couldn't handle this!!
04-03-2018, 01:28 PM
Administrator
04-03-2018, 03:47 PM