Nominations: April 2018 Truck of the Month
03-28-2018, 07:52 PM
Administrator
Join Date: Oct 2008
Location: Letterkenny, Ontario
Posts: 14,031
Nominations: April 2018 Truck of the Month
---
Anything goes ladies and gents! Post em up!

Dont forget the rules!
03-29-2018, 03:31 PM
2016 Platnium
---
2016 Platnium 5.0 4x4
Tinted All Windows
L.E.D Fog Lights
Rough Country Lift 6in front, 4in rear
Powder coated lift kit Kandy Purple
---
Last edited by Corchado08; 03-31-2018 at

12:25 AM

.
03-29-2018, 03:50 PM
Senior Member
Join Date: Mar 2018
Posts: 604
---
2018 XLT Sport SE 2.7 - Bone Stock
03-29-2018, 03:57 PM
Senior Member
Join Date: Mar 2012
Posts: 1,142
---
2015 XLT Screw 4x4 5.0
Copy Cat FX4 (added Hill Descent, Skid Plates, Bilsteins)
LED headlight, high-beam and fogs
Exhaust
Kicker Hideaway
MX4
Amp Tailgate Step
Added Navigation and LED Bedlights
---
Last edited by redranger04g; 03-29-2018 at

08:53 PM

.
03-29-2018, 05:05 PM
Senior Member
Join Date: Mar 2018
Posts: 604
03-29-2018, 08:42 PM
Senior Member
Join Date: Oct 2013
Location: Oklahoma City, OK
Posts: 340
---
2017 Lariat Super Crew 4x4 3.5l Ecoboost
Rough Country 6" Lift
Federal Couragia Tires 35x12.50x20
Moto Metal Black MO962 20x9 -24mm Offset
PTM Bushwacker Fender Flares
OEM Raptor LED Headlight's
PTM Front and Rear "Ford" Emblem
BakFlip G2 Tonneau
Stuby Antenna
Husky Wheel Well Liners
Blacked Out F150 Emblems
EcoBeast Emblems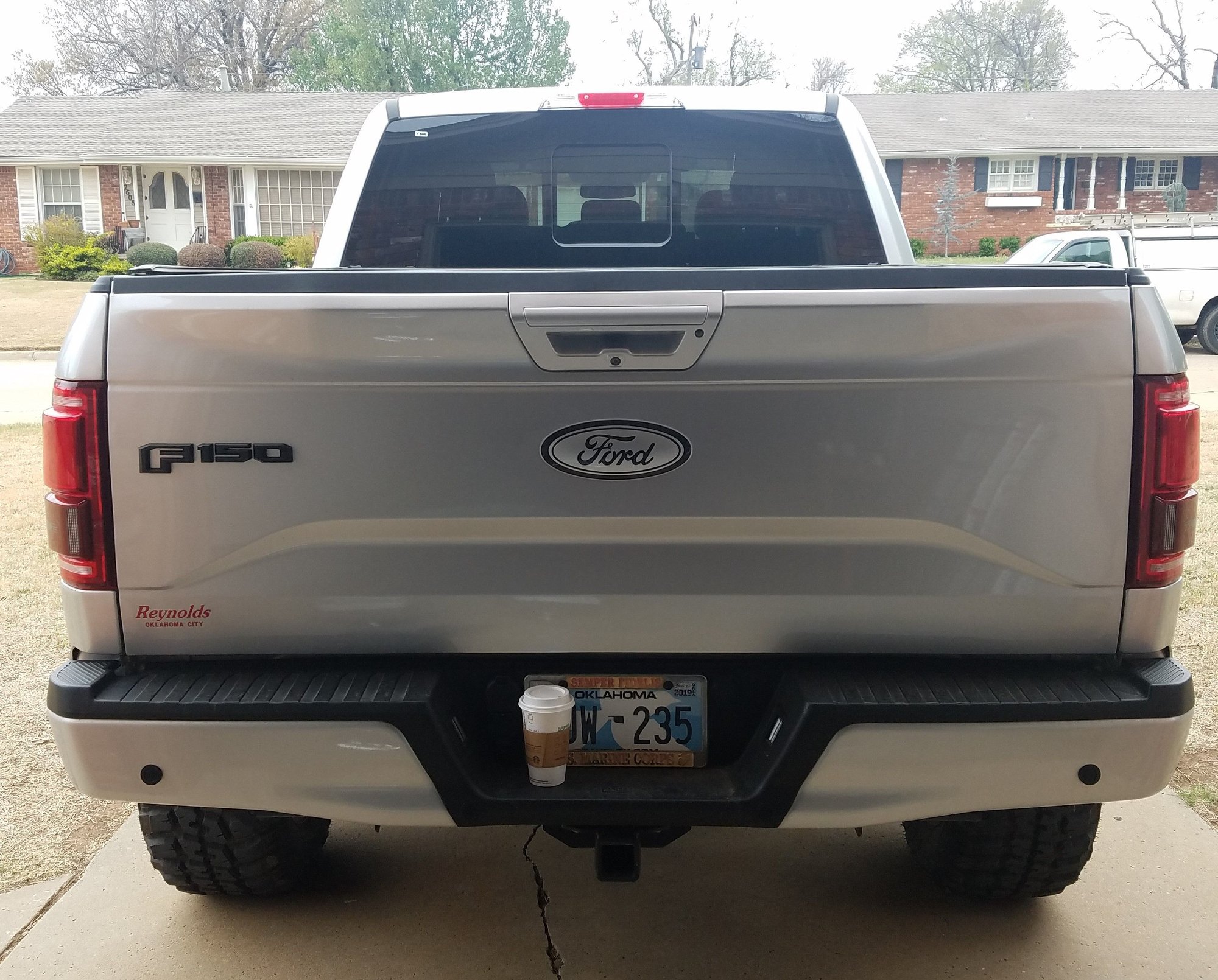 ---
Last edited by gprice2; 04-09-2018 at

03:05 PM

.
03-29-2018, 08:55 PM
Senior Member
Join Date: Mar 2012
Posts: 1,142
04-01-2018, 02:36 PM
Moderator
Join Date: Mar 2016
Location: Georgia On My Mind
Posts: 2,093
White Is The New Black
---
I would like to nominate Husker's beautiful white regular cab. I've never been a fan of white trucks until I saw Huskers. He did a fantastic job in customizing the front and rear to give it a very unique look. They tell me "white is the new black" in motorcycle circles and I tend to agree with that statement in Husker's truck. His attention to detail with the V8 emblems on the wheels just set it off perfectly. SPOAT
2017 XLT Shorty 4X4 5.0 3:73
Raptor Steering Wheel, Paddle Shift Activated
PTM Grill, Bumpers, Mirror Caps, Door & Tailgate Handle
B-Pillar Back Section Painted White
Shortened Antenna with Wing Nut for easy removal
Cameras installed, Front and Sides
HDMI input for Cellphone Mirroring
Diode Dynamics LEDs all around
Amber Fogs
Boss Halo 2" Level F&R Struts/Shocks
Hellwig Anti Sway Bar
Method Wheels, CNC center caps with an old-school V8 emblem
BFG KO2 34X12.5X18
Husky Wheel Well Liners
Customized Ford Ovals F&R, Fender F-150 Emblem Black on Red
Bull Rings
Hypertech Speedometer calibration
OEM Tailgate Damper
Rostra Front Zone Alert
Armrest Console Leather Lid

Magnaflow Muffler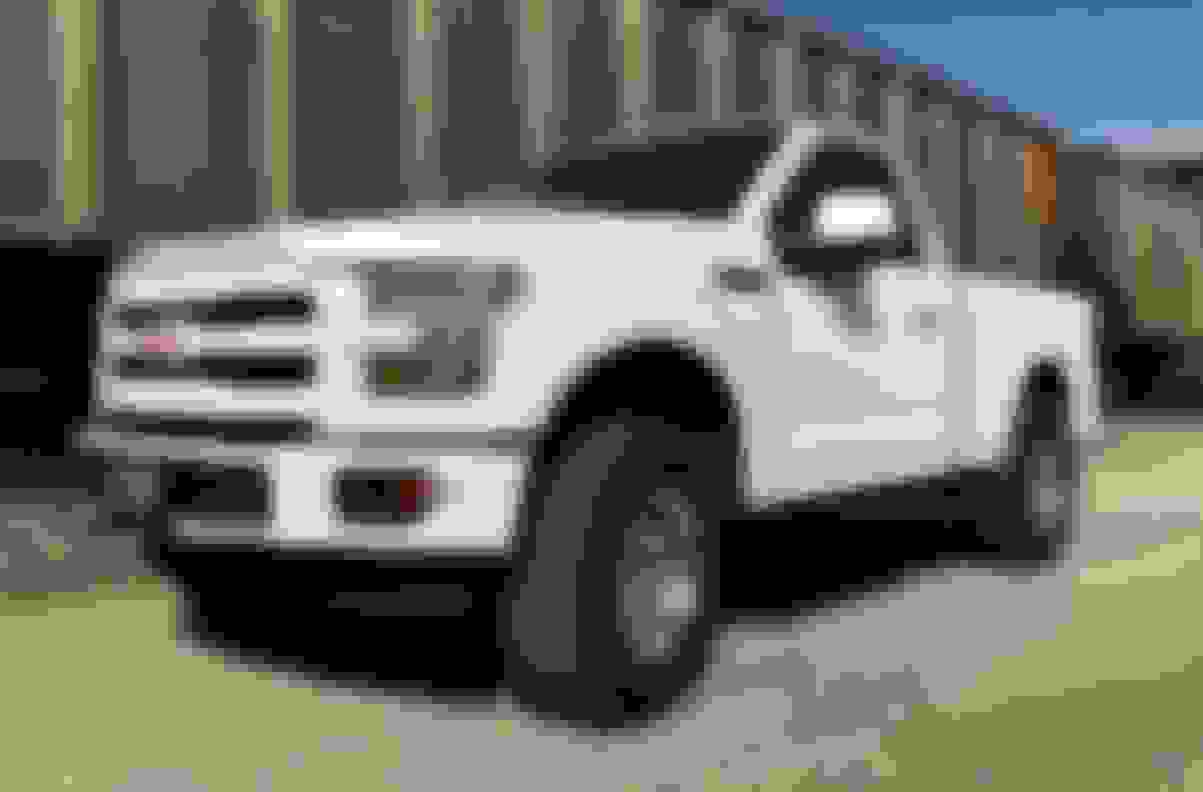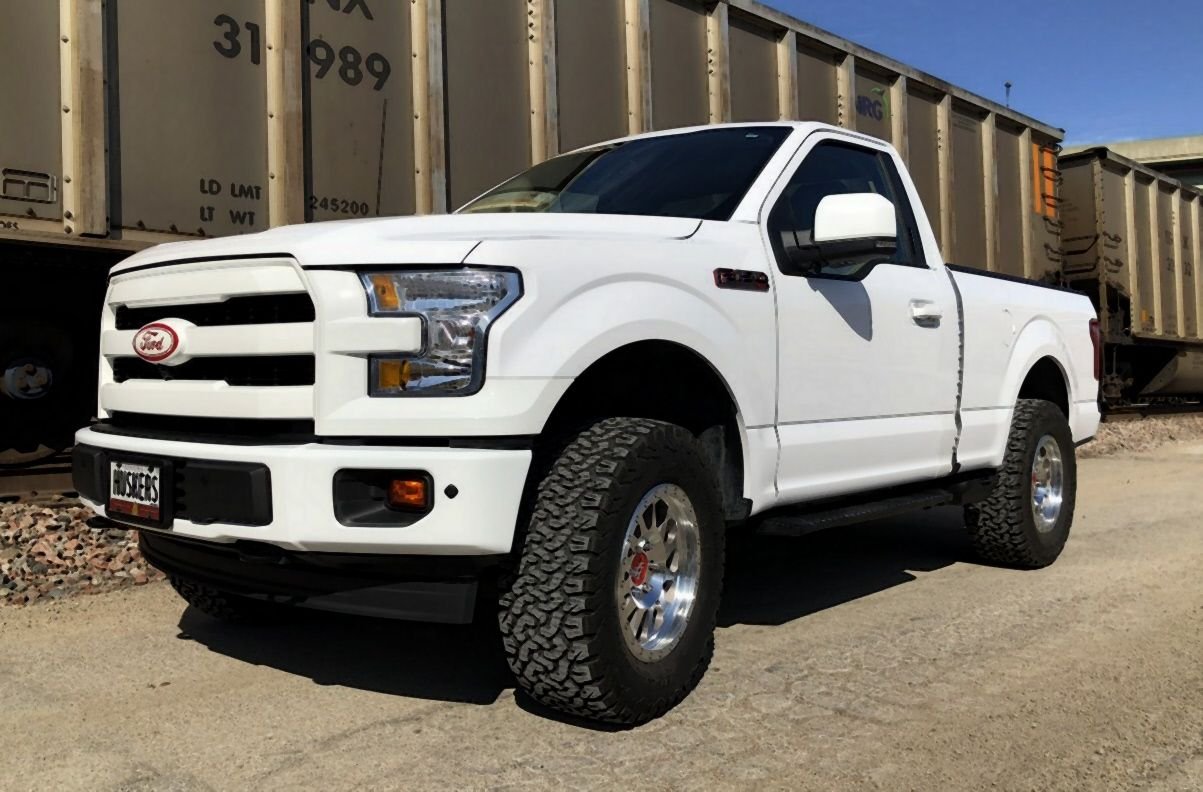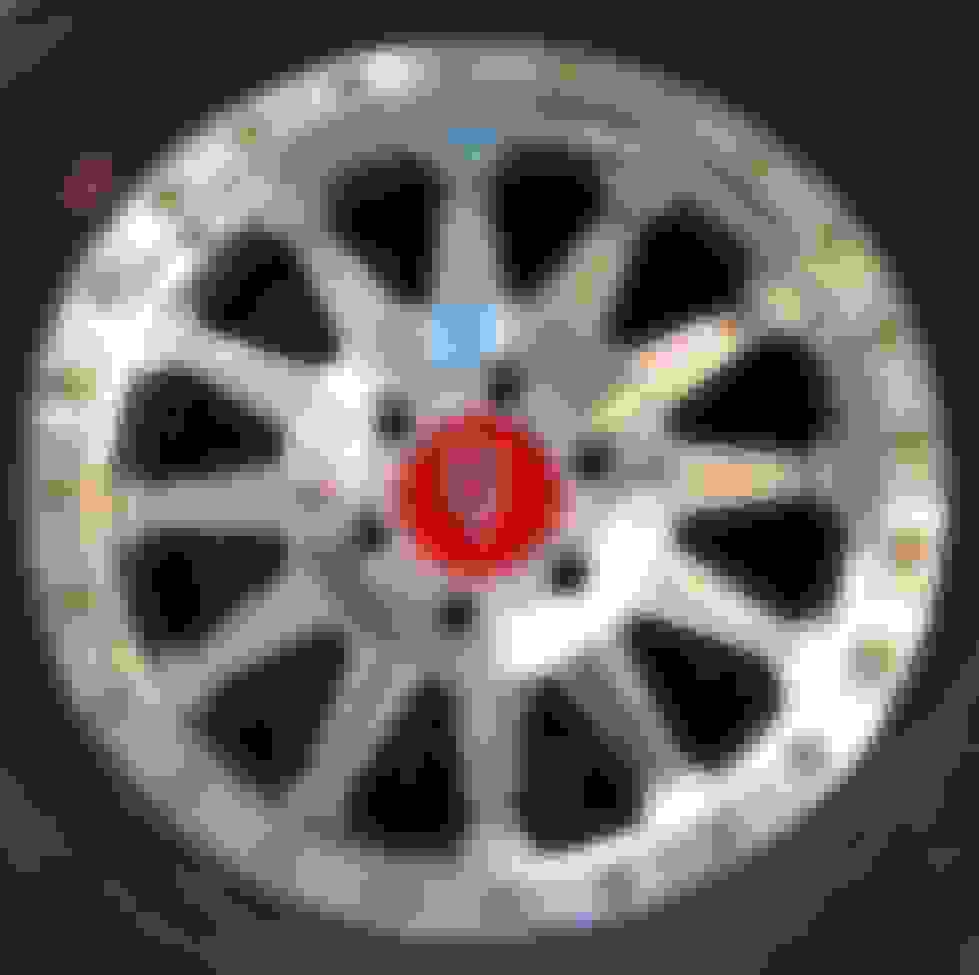 ---
Last edited by SPOAT; 04-07-2018 at

09:07 PM

.
The Following 5 Users Say Thank You to SPOAT For This Useful Post:
04-01-2018, 11:14 PM
---
Wow, nominate him, list his mods and provide pics. Thats a damn nice show of respect right there!
04-02-2018, 08:57 AM
Administrator
Join Date: Oct 2008
Location: Letterkenny, Ontario
Posts: 14,031
---
Husker
! You've been nom nom nominated.
Originally Posted by
SPOAT
I would like to nominate Husker's beautiful white regular cab. I've never been a fan of white trucks until I saw Huskers. He did a fantastic job in customizing the front and rear to give it a very unique look. They tell me "white is the new black" in motorcycle circles and I tend to agree with that statement in Husker's truck. His attention to detail with the V8 emblems on the wheels just set it off perfectly. SPOAT
2017 XLT Shorty 4X4 5.0 3:73
Raptor Steering Wheel, Paddle Shift Activated
PTM Grill, Bumpers, Mirror Caps, Door & Tailgate Handle
B-Pillar Back Section Painted White
Shortened Antenna with Wing Nut for easy removal
Cameras installed, Front and Sides
HDMI input for Cellphone Mirroring
Diode Dynamics LEDs all around
Amber Fogs
Boss Halo 2" Level F&R Struts/Shocks
Hellwig Anti Sway Bar
Method Wheels, CNC center caps with an old-school V8 emblem
BFG KO2 34X12.5X18
Husky Wheel Well Liners
Customized Ford Ovals F&R, Fender F-150 Emblem Black on Red
Bull Rings
Hypertech Speedometer calibration
OEM Tailgate Damper
Rostra Front Zone Alert
Armrest Console Leather Lid
Magnaflow Muffler