How to fix compass and temperature readout LED (10th gen trucks)
11-15-2015, 04:05 AM
2003 F-150 King Ranch
Join Date: Jan 2014
Location: Mooresville Indiana
Posts: 1,185
---
Ended up doing it again. The previous 2 failed attempts fried one of the 510 chips.. So my brother's gf's dad rigged up some stuff and it's working again... Just not powerful enough. So it's not as bright as it should be but it works!
next is tracking down better chips or replacing it. Then the odometer thanks ibd
05-11-2016, 05:10 PM
Junior Member
Join Date: May 2016
Posts: 15
Thanked 0 Times in 0 Posts
07-08-2017, 01:07 PM
Junior Member
Join Date: Jul 2017
Posts: 1
Thanks: 0
Thanked 0 Times in 0 Posts
---
Originally Posted by
ibd2328
03 F150 FX4 5.4
It's been about 6 months now since my "over head" temperature and compass readout stopped working. I used a voltage meter to check the connections on the wiring and found no bad connections. Hence, I started googling to see if other people had this issue. What i found: In most cases after a few years or rattling in the cab the small wires and terminals connected to the resistors and motherboard can come loose.
Here's a sort of do it yourself to check and fix a loose resistor of terminal clip.
Tools needed:
Phillips screwdriver
Flat head screwdriver(for prying) or other pry tool
T15 torq bit
Soldering iron and solder
Step 1:
Their are 2 clips and 1 screw that hold the flatform to the roof of the cab. Remove the one black screw next to the windshield first. See pic below;
After that screw is removed, move to the back of the platform and gently pry/pull until each clip(on both sides) comes loose;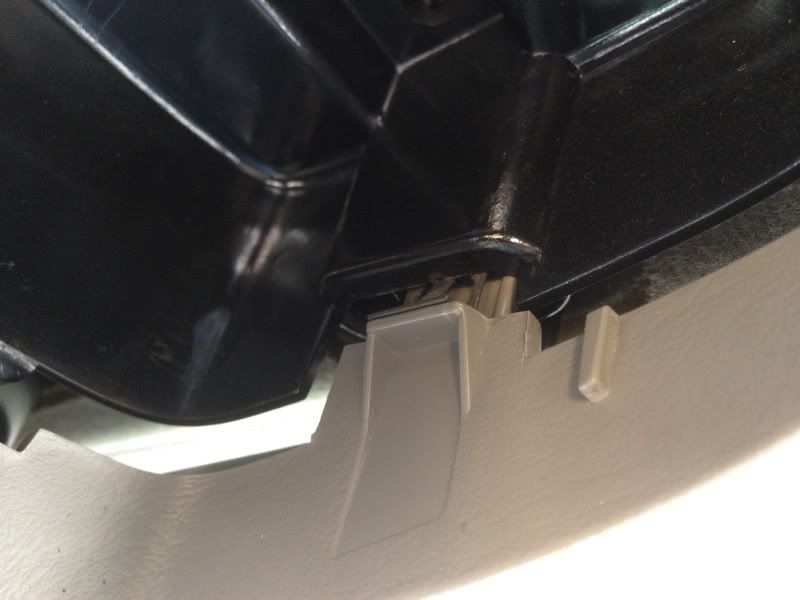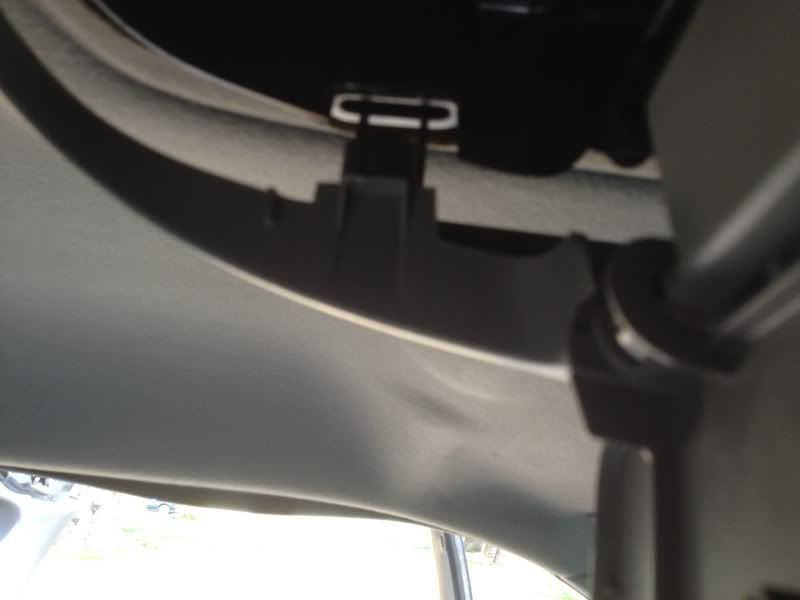 Step 2: Once the screw and 2 clips are unattached from the roof, the only thing left to unhooks is the wireharness.
This harness has a push in release on the right side to unattach it. Seen in the pic below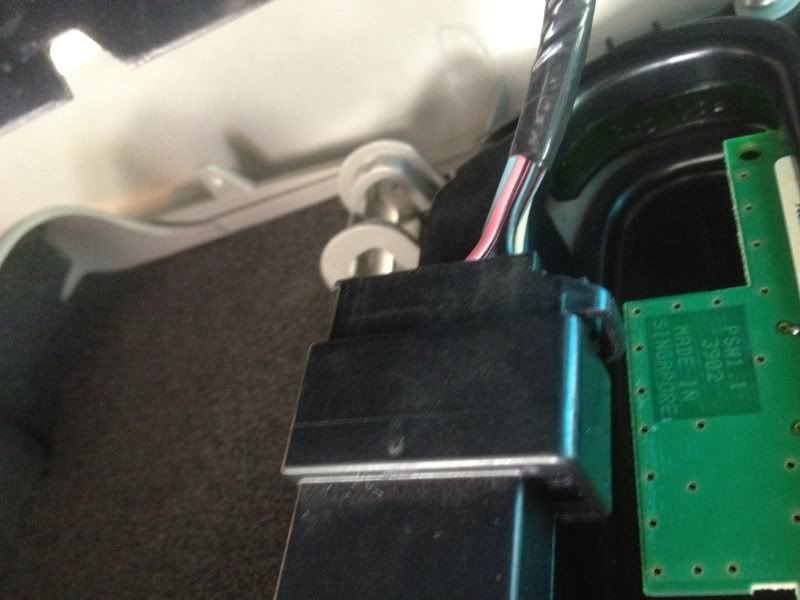 Step 3: Once you have the entire grey platform down you will see 4 torq screws holding the LED and motherboard. Use a T15 torq bit to unscrew these.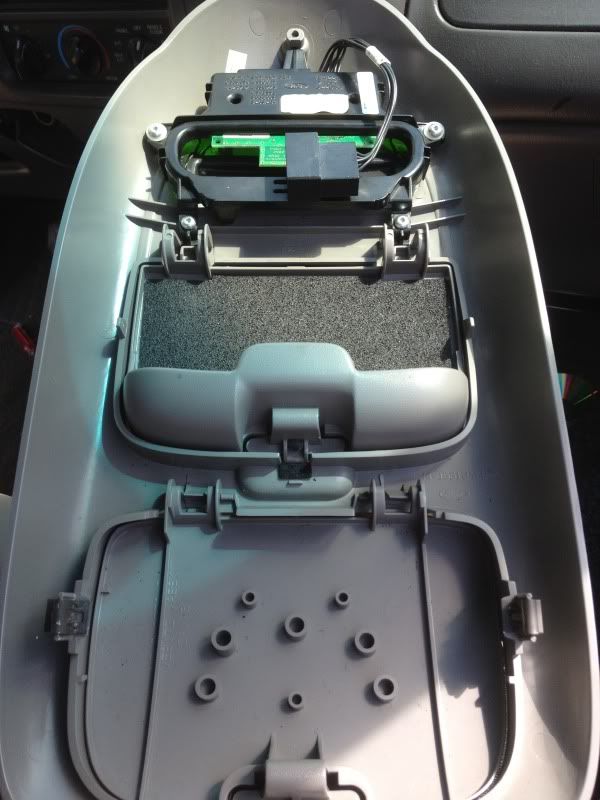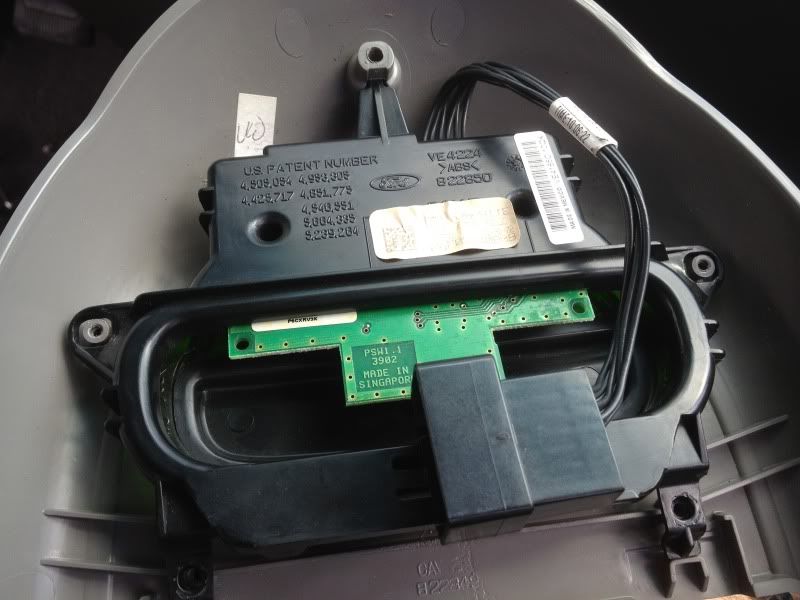 Note: after you remove the 4 torq scres, their is a slide in clip on one end up need to pull out before removing
see pic)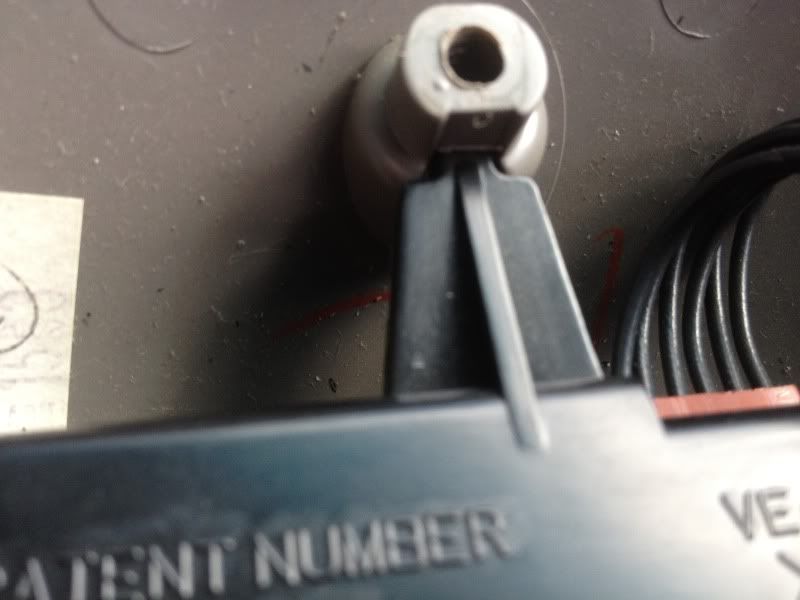 Step 4: Once you have the LED setup unscrewed from the grey platform, remove it and notice 4 push in tabs that hold the casing together.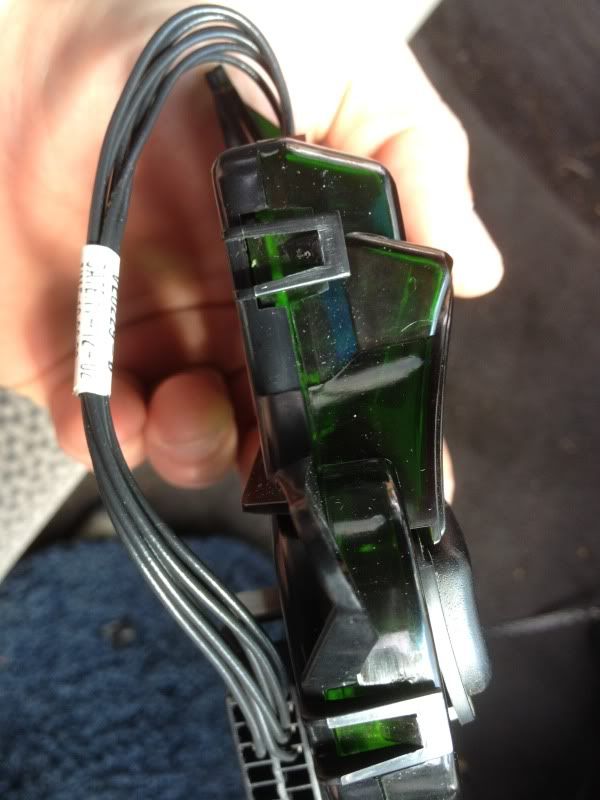 Slightly pull each tab out to open on casing.
Read next thread
cannot view photos. Its showing an ad for photobucket.com/p500. I'm not interested in paying a great deal to view photos.
02-10-2018, 04:44 PM
Junior Member
Join Date: Feb 2017
Location: Brownsburg, IN
Posts: 3
Thanked 0 Times in 0 Posts
Did this get moved, and if so where?
---
Hi,

I am having the same problem with my compass/temperature readout and saw this fix in the FAQ sticky. However, I don't see any details on the repair.

Was this moved to a different location, and if so does anyone know where?

Thanks,
Rob
02-11-2018, 09:55 PM
Senior Member
Join Date: Mar 2012
Posts: 8,356
---
05-01-2018, 12:02 PM
Junior Member
Join Date: May 2018
Posts: 6
Thanked 0 Times in 0 Posts
---
Originally Posted by
ibd2328
I am not able to see the pics of previous posts, so it's difficult to see the repair they did to fix this. Does anyone have details? (97-03f150.com does not work)
---
Last edited by bgmiller; 05-01-2018 at

12:12 PM

.