Show off your "09 - Present" FX4
02-19-2014, 07:37 PM
Senior Member
Join Date: Nov 2013
Posts: 252
02-19-2014, 07:38 PM
Senior Member
Join Date: Nov 2013
Posts: 252
---
Originally Posted by
TheBlack2011FX4
Great photos of a gorgeous truck!!
02-19-2014, 08:13 PM
---
My baby in the first and last snow storm...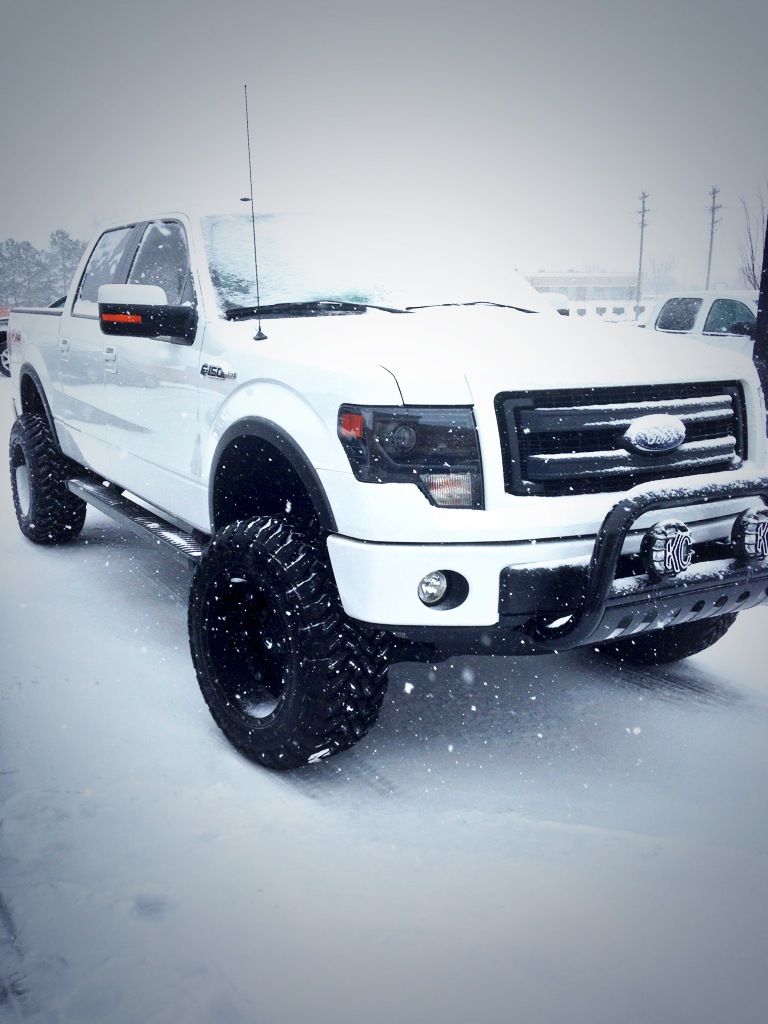 Living in South Carolina we don't see much snow but I got to test my truck out in the snow and ice for the first time. Threw it in 4WD High and I was super impressed with how the Toyo Open Country MT's held up. Absolutely no wheel spin at all, although they are brand new tires.
I am looking to add an LED bar behind the top of the grille and then once I can figure out my problems with RBP I will have the RX-3 running boards installed. I have had a set sitting in my garage for a 3 weeks and they came completely mis-fabbed - pain in the *****. Anyways...still loving the truck!!
The Following 4 Users Say Thank You to botis1028 For This Useful Post:
02-19-2014, 10:40 PM
EcoBoost Junkie
Join Date: Feb 2014
Location: San Antonio, TX
Posts: 21
02-20-2014, 10:34 AM
Senior Member
Join Date: Jun 2009
Posts: 245
02-24-2014, 09:05 AM
American member
Join Date: Dec 2011
Location: North of Boston Ma.
Posts: 5,813
02-24-2014, 10:40 AM
Senior Member
Join Date: Dec 2010
Location: Texas High Plains
Posts: 869