Nominations: December 2017 Truck of the Month
11-19-2017, 02:59 PM
Administrator
Nominations: December 2017 Truck of the Month
---
Nominate those rigs for December's Truck of the Month!!

I'd *like* to see snow pics, but I won't be too picky.

No restrictions on the trucks as long as they're F150's. As always, follow the template in the rules thread so you don't get DQ'ed!
---
Last edited by Lenn; 12-03-2017 at

08:42 PM

.
11-21-2017, 01:31 AM
---
11-21-2017, 09:02 AM
Luke
Join Date: Feb 2016
Location: Fort Mitchell, Al
Posts: 16,597
---
You only get to post your truck if you can decipher the original post
Snow pictures would be awesome, saw a bunch of trucks in the off-road section that should enter.
11-21-2017, 10:20 AM
Sociopath Truckdriver
Join Date: Jun 2014
Location: Barton City Michigan
Posts: 16,928
---
I'm hoping I can't enter, due to lack of the white crap!!
11-21-2017, 10:58 AM
Senior Member
Join Date: Dec 2010
Location: Toronto
Posts: 1,325
---
2015 XLT Sport, 4x4, 5.0L modestly modded.
Mods:
Morimoto Fogs
Special Edition dark reflector headlights
Charge Cord relocation
Sanded down and PTM tuxedo black bumper cap's, Tow mirror skull cap's
PTM Tuxedo Black Grille
Forescan changes ~ DRL disabled, Seat warmers on Display (XLTs dont have this)
Screen Protector (hardly a mod
)
20% tint on front windows
---
Last edited by Johnny_bravo00; 12-05-2017 at

09:48 AM

.
11-21-2017, 04:20 PM
Banned
Join Date: Jan 2016
Posts: 307
Likes: 0
---
Year:
2015
Model/Trim/Engine:
XLT, 502A Package, V8
Mods/Custom Work:
Anzo Headlights w/LEDs, Baja Designs lights all around, Addictive Desert Designs front/rear bumpers, chase rack & roof rack. Upfitters from a SuperDuty to control all the lights, 6" lift, 35" Nittos on 17x9 Fuel Vapors. The photo below is before I had added all the other accessories though but its' the only one of water I have with the truck
11-22-2017, 07:26 AM
Fake Ballin for da Gram
Join Date: Jun 2011
Location: NE Florida
Posts: 2,975
---
Did someone say snow?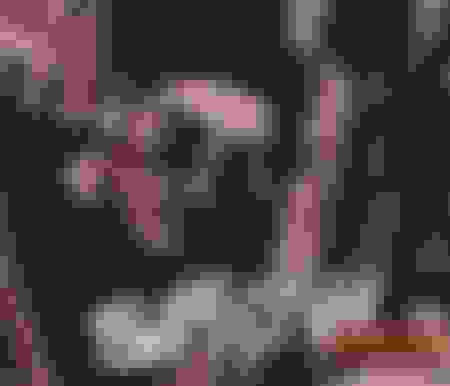 11-22-2017, 08:06 AM
Administrator
11-22-2017, 09:19 AM
music man
---
2011
F150 SCREW Lariat 5.0 4X4
2.5" level, 315 70 17 tires on Raptor wheels, 2014 FX4 running boards, rear wheel well liners, Custom under seat storage, custom bed box with two drawers, tonneau cover, back-up lights, led bed lights, Alpine speakers all the way around.
11-27-2017, 02:55 PM
---
OK 2004 SCREW Lariat 4x4 180k plus on it
Mods,
replaced radio with touch screen added back up camera
oh added in plug for radio/ Ipad in between cigarette lighter and charging port
before I owned after market rims I run my summers on those
stocks have the winters on it
added tow hitch lamp. I don't run it like that though afraid to lose it (no lock)
and I know Clyde here doesn't stand a chance. Heck I'm voting for Vycor dang nice truck!
Not to sure if this will be legal but Yeah I don't think the cop will say anything anyway
At work.. not too crazy about these rims but they came with him when I bought him
---
Last edited by Archangel72; 11-27-2017 at

02:58 PM

.