*LOAD RATED AT 2646LBS!!!* 17" Vorsteiner VENOM REX 602
08-06-2018, 02:06 PM
*LOAD RATED AT 2646LBS!!!* 17" Vorsteiner VENOM REX 602
---




Introducing the HIGHLY requested 17" VORSTEINER VENOM REX for the FORD RAPTOR / F150 PLATFORM!!




The enthusiasts at Vorsteiner have been putting in hours perfecting the first ever set of 17" flow forged wheels for the FORD RAPTOR!

Perfectly sized at 17x9 front and rear with et12 and weighing 24.4lbs respectively, we don't need to tell you how high quality, light, and flawless these wheels are…the name Vorsteiner does all that already!

The first container is scheduled to arrive in SOOON...with pre-orders shipping IMMEDIATELY. Do not wait to cop your set…they will go quick!





Product Features/Specifications:

Size: 17.9 Front | Rear
Offset: et12 Front | Rear
Finish: Tungsten Graphite, Coal Black, Highland Bronze
Weight: 24.4 lbs
Load Rating: 2645lbs.
OE TPMS Compatible: Yes
Center Caps: Original Black Vorsteiner caps included.

*Free Lugs included with your purchase!*

*Free Shipping to Cont. US.*

Please PM us or email

[email protected]

for pricing and availability!
Or call me direct at 800-814-8423 ext. 106
Jay B.
Your Jeep Specialist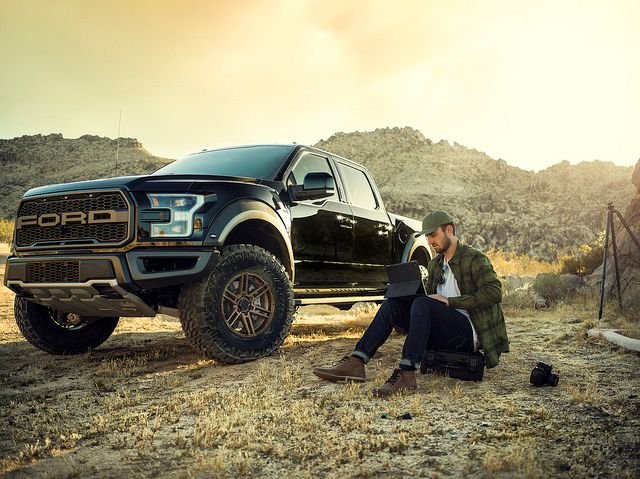 08-07-2018, 01:09 PM
---
Heres a #taillighttuesday BUMP for you guys!Dont forget to DM us for your set of VENOM REX 602's!!
08-10-2018, 12:09 PM
---
ITS FRIDAY!!!Place your order before the weekend and receive a cool gift with your order!

DM me for questions or feel free to call me direct at 800-814-8423 ext.106!

Ask for Jay! Your Venom Rex specialist!
08-13-2018, 01:35 PM
---
Who needs coffee when you drive this thing to work on a Monday.
Dont forget to DM us if you have any questions, or contact me directly to place your orders!
800-814-8423 ext.106
-Jay
10-02-2018, 01:04 PM
---
Which is your favorite?

The Venom Rex 601 or the 602's featured below?

We have the largest inventory in stock and ready to ship for both applications!

We'll match or beat any competitor!

Call us for your set!

800-814-8423 ext.106

Ask for Jay!
11-05-2018, 07:16 PM
---
Another successful year at SEMA! Check out our display Raptor at our Booth last week.

Give us a shout with your questions and orders!

800-814-8423 ext.106 ask for Jay!
11-21-2018, 12:58 PM
---
Here are some more shots of the Venom Rex Raptor in the wild!
Are you guys ready for Thanksgiving?! What are you most thankful for?