F150 where you going?
02-14-2008, 09:02 AM
OL'E BLUE1989
Join Date: Feb 2008
Posts: 208
Likes: 0
Received 0 Likes on 0 Posts
F150 where you going?
---
So i'v seen some people put there F150's in the strangest places, up to the windows in mud, on the very tippy top of a snow bank in a walmart parking lot (hehe), on top of other cars, on top of other trucks, upside down. up in trees (yes he used a winch to pull the truck completely off the ground and up into a tree....) and many more. So i figured. Hey why not see what others have done!?!?

So this is open to whom ever, Post your pics of your or someone you knows F150 in the oddest places, ditchs, banks, lakes, houses, on/under cars. whatever you like. let's see who's got some wild ones!
hears a few of mine and of my friends 2wd F150.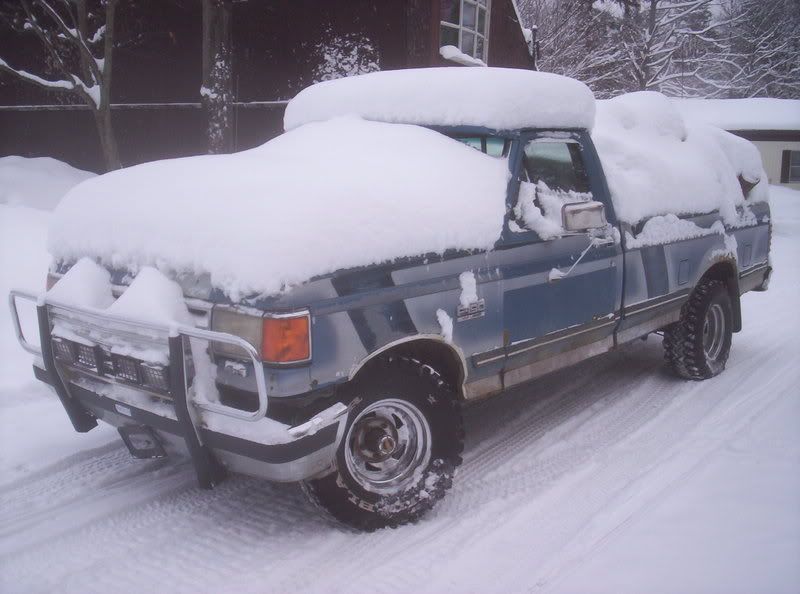 -Way