7.0L V8 Engine in 2019 Raptor
01-11-2019, 10:49 AM
Senile member
Join Date: Jun 2017
Location: Sarasota, FL area
Posts: 2,257
---
I can't believe Hennessey is still getting people's money following his years of debacles and screwing viper owners in the 2000s.
01-11-2019, 10:58 AM
---
Yeah...It's crazy pricey... I wonder if they buy a stripped down 5.0 F150 and just move parts then scrap the rest of the truck? Or what would be cooler is just buy a stripped 5.0 RCSB and swap the engines.
I would love to see a RCSB with a 3.5 Ecoboost HO...That would be one cool little truck.
Mike
01-13-2019, 11:24 AM
---
I am surprised he wasn't found in a shallow grave. Tells you a a lot about viper owners in the 2000's
Have to say impressed with his computer systems integration guys that had to be one hell of a job getting it to work.
01-14-2019, 07:11 PM
Senile member
Join Date: Jun 2017
Location: Sarasota, FL area
Posts: 2,257
---
Back to the original topic of this post. It's 2019, where's the 7L V8 powered from-the-showroom-floor Raptor OP claimed would happen?
The Following 4 Users Say Thank You to Summers22 For This Useful Post:
01-15-2019, 04:17 AM
Senior Member
Join Date: May 2011
Location: ME
Posts: 9,486
---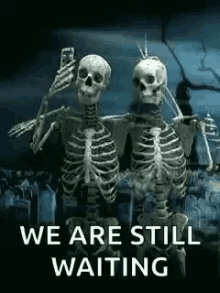 Sasquatch77 said it was going to happen in late 2017.
---
Last edited by NASSTY; 01-15-2019 at

04:20 AM

.
01-15-2019, 10:07 AM
Senior Member
Join Date: Feb 2012
Posts: 8,380
---
I heard the 5.0 is going away in 2021 F150 replaced by the 7.0. Also heard that Ford figured out the genetic code for pigs to gain wings and fly.
01-15-2019, 10:11 AM
---
The Following 4 Users Say Thank You to OCMike For This Useful Post: