2017 SCREW Lighting Blue XLT 4x4 Build (aka Big Blue)
07-13-2018, 11:09 PM
Member
2017 SCREW Lighting Blue XLT 4x4 Build (aka Big Blue)
---
I have been wanting to post in here for a long time but didn't have time for a while (too busying modding!!). This is my first build and I think it looks awesome so far. I will post pictures now with the different stages of it tonight and work on explanations and links to the parts periodically. Feel free to ask questions about the build and if you like a part and want the link before I get around to posting just let me know and I'll post it ASAP!
I got the truck April of 2017 and didn't really get the modding bug until Jan/Feb of this year. A lot happens fast on these builds!! I hope ya'll enjoy! One thing I could not find a picture of is the LED bulbs in the High mount stop lamp/cargo lamp.
Stock, the day I picked her up.
Bambi Mode and Raptor Style grill
Raptor style center caps for wheels
Homemade bed divider
Close up of Tailgate emblem
Blacked out side emblems
low profile vent visors
LED Tailgate Light Bar and LED taillight bulbs
Gator SR2 Premium Rollup Tonneau Cover LED license plate bulbs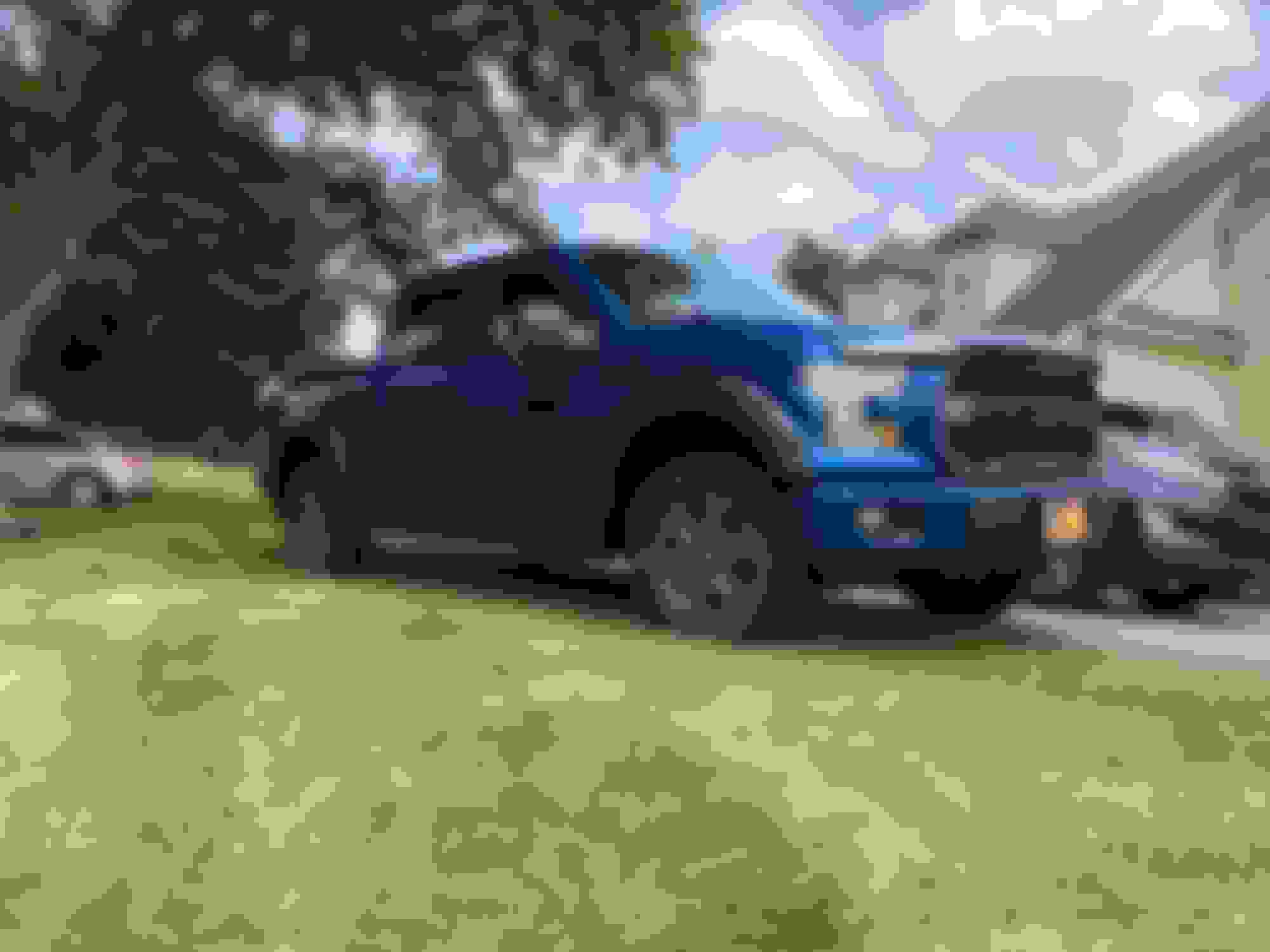 As she stands today.
I plan to do a little work tomorrow so stay tuned for continued updates!
07-14-2018, 05:14 PM
Senior "Citizen" Member
Join Date: Dec 2017
Location: White Bluff, Tennessee
Posts: 1,846
---
Nice looking truck! What else you got planned for it?
07-14-2018, 11:51 PM
Member
---
I am wiring the marker lights on the fender flares, installing a trailer brake controller, and putting on black lug nuts.
After that I'm not sure what will happen but I'm looking at maybe a level on the front and some Nitto Ridge Grapplers for a more aggressive look and I would like to do some kind of tinting to the windows.
---
Last edited by mdmay62; 07-15-2018 at

12:07 AM

.
07-17-2018, 09:24 PM
Member
Update of build
---
As I said in my first post I would update with what I did over the weekend.
1. Black lug nuts
2. Wired marker lights on fender flares
3. Received and installed Trailer brake controller.
4. Activated climate screen on sync 3.
Lug nut swap in progress
Lug nuts finish up close
Lug nuts finished from distance
TBC came 2 days early!
TBC install in progress
TBC installed
Wiring up the lights
All marker lights working
07-17-2018, 10:03 PM
Member
---
Yeah I agree, I am working on saving for them now. I'm looking at getting some Nitto Ridge Grapplers and maybe even bumping the wheels out a little to sit a little more flush with the flares.
07-18-2018, 05:12 PM
Member
---
Here is a youtube link to a good video on installing the TBC:
To install the TBC there are a few trim pieces that need to come off. If you have a column shifter I would say it is even easier than my install. You have to pry the top center piece of the dash up then remove the 2 screws at the top of the faceplate for the sync screen. Once you get that off the trim piece around the cup holder needs to come off and this is just held in place with retention clips. Then the trim piece with the vent to the right of the steering wheel needs to come off. Once that trim piece is off you can pull out the tray that I am holding next to the TBC in the picture above "TBC Installed". The wiring harness for the TBC should be connected to back of the tray pull the tray out disconnect the harness, plug the harness into the TBC install the TBC into the hole and reassemble the trim pieces. The TBC needs to activated through software which can be done via Forscan or by your local dealer. I activated it using Forscan.
Here is a link to the TBC I purchased, this is the best deal I could find if you are still looking for one:
https://www.ebay.com/itm/2015-17-F-150-Genuine-Ford-In-Dash-Trailer-Brake-Controller-Module-GL3Z-2C006-CB/322387393005ssPageName=STRK%3AMEBIDX%3AIT&_trksid= p2057872.m2749.l2649
Hope this helps! If you have any other questions about the install just let me know.
08-14-2018, 09:02 PM
Member
---
For those who are following, it has been very rainy here the last couple weeks but I finally had some nicer weather to work on the truck I think these pictures are going to take 2 posts to post them all but I hope you all enjoy!
Got some rubber mats to bring some blue inside the truck now.
Blue **** covers to go with the blue inside
American Flag Ford logo overlay for steering wheel.
K&N Air Filter
Center Console Organizer
Home Made snow brush holder.