2016 Platinum FX4 Magnetic Gray
10-19-2016, 12:36 PM
Senior Member
Join Date: Apr 2016
Location: Northlake, TX
Posts: 2,510
---
Originally Posted by
DeltaNu1142
What I have in mind in the near term is a mild spacer/block lift and to keep the rest stock. Maybe a muffler with a dumped tip aft of the rear axle. I think I can hold out until I actually need new tires before upgrading wheels and tires.

I'm on the lookout for either a Decked setup, a deal on an A.R.E. topper, or both!
Keepin' it simple, I like it. I held off 4 months before I couldn't take it anymore haha.
10-19-2016, 07:02 PM
Flaccid Member
---
10/19/16
2,320 miles
Paid for Rough Country 2.5" leveling kit with shocks from Phil7027.
I also applied a RAM Mount 1" adhesive ball to the dash tray for mounting my phone. I'll probably cut a hole in the tray mat just big enough to get the ball through and reinstall it. My only concern is that the FL sun will eventually allow the adhesive to work loose, but it's a good solution for now, and the mount is really lightweight anyway. With the phone in the cradle, the tip of the driver-side windshield wiper is just in view over the top of the phone, so it's not blocking the view of the road in any way. I can remove the mount and leave the ball, and it's more or less invisible.
I wanted to make absolutely sure that no other parts of the mount contacted anywhere else on the dash, because I caused a pretty bad abrasion on my last car's dash just from where the phone touched it. Next, I'll need to run a charging cable from the USB hub up to the dash tray.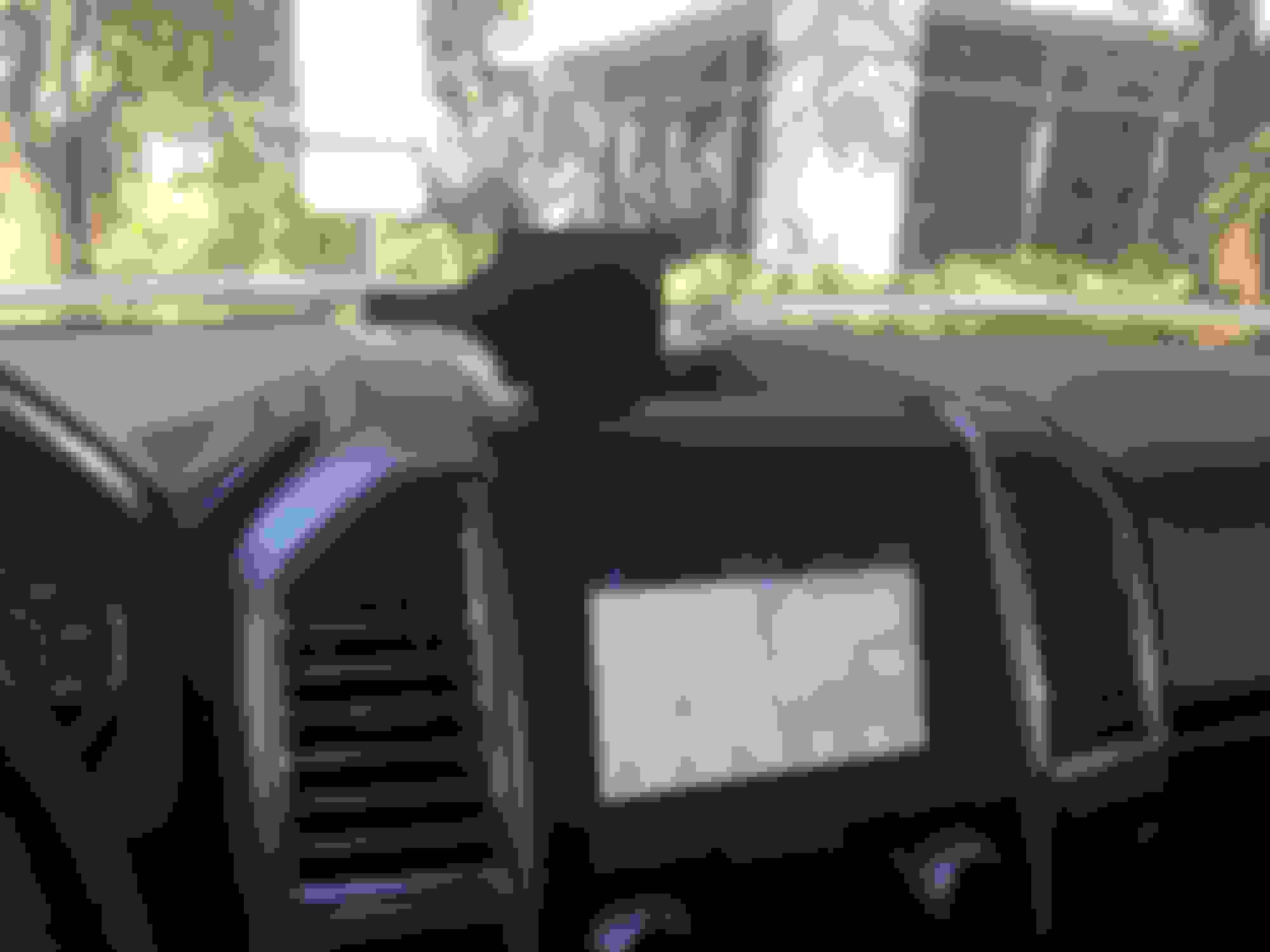 ---
Last edited by DeltaNu1142; 10-20-2016 at

12:54 PM

. Reason: added info
10-22-2016, 12:50 PM
Flaccid Member
---
10/22/16
2,399 miles
Fabricating and test fitting my bike rack, as inspired by @ToadSmasher2k1 in
this thread
. 2" square aluminum tubing with 3/8" x 1-1/2" zinc fasteners. 2" tubing was probably too big,
but,
it let me push the bolts through from the inside. I got creative and used a magnet to pull the bolts through for the middle two that I couldn't reach. I applied JB Weld to the bottom of the bolt heads and the inside of the tubing because I'm just going to apply a permanent finish when the caps come in anyway.
The tubing is 43-1/4" long for my 5-1/2' bed. Fastener order goes as follows: bolt, tubing wall, nut, washer, BoxLink, washer, nut. The nut & washer give the bar enough distance from the wall of the bed to clear any interferences. One photo shows a lock washer, but I did away with that.
The fork mounts should arrive today.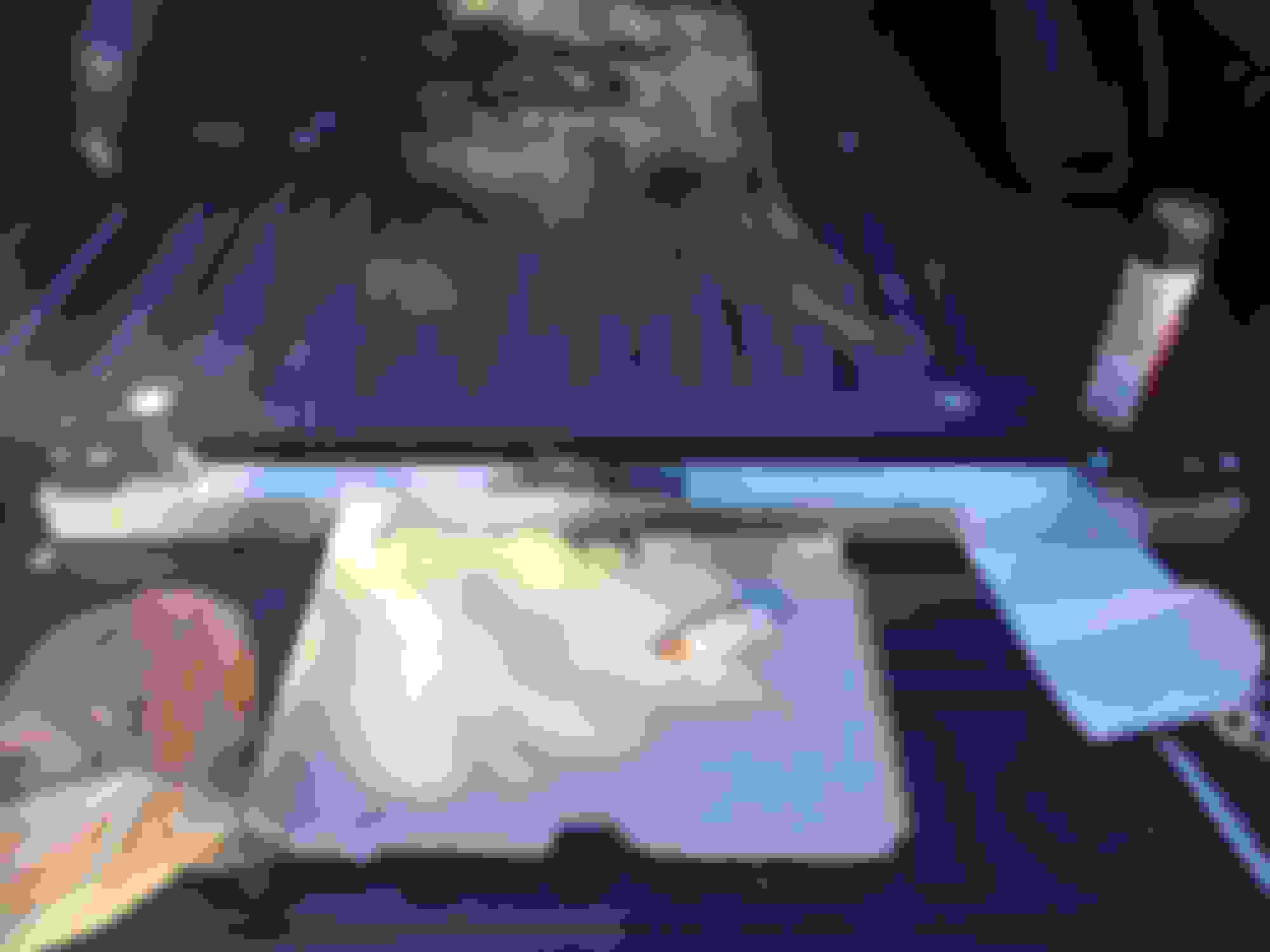 10-26-2016, 09:03 AM
Flaccid Member
---
10/25/16
2,654 miles
Installed finished bike rack. Sprayed with one can (two coats) Rust-O-Leum bed liner spray. I'm happy enough with the result, especially for the cost... probably $60 all-in. I put it to work last night when I loaded my bike and bike trailer to go for a ride downtown with my boy.
10-26-2016, 10:41 AM
F150 Vendor
Join Date: Feb 2012
Location: Dearborn Heights, MI
Posts: 1,915
---
Looks great! Feel free to contact us when you get ready to do that exhaust, until then keep up with the build!!
__________________
313-561-5500
http://i27.photobucket.com/albums/c1...ps9a100129.jpg
http://www.livernoismotorsports.com/...F150-EcoBoost/
10-26-2016, 10:53 AM
Flaccid Member
---
After actually sitting outside my truck last night while a friend tapped the gas, I'm not sure I want to go much louder than stock... the 18" Magnaflow might actually be louder than I would like. So I'm open to muffler replacements that would give me better tone without any rasp or drone, and just a modest increase in volume when dumped after the rear axle.
10-26-2016, 11:04 AM
10-30-2016, 04:28 PM
Flaccid Member
---
10/29/16
2,750 miles
I installed my dash cam, with a temporary power cable. I was going to wait until I had the right fuse tap, but I've had a funny feeling driving around without the camera for the past few weeks... like something is going to happen, but I won't be able to capture it. It's an odd dependence.
I also pulled off the FlexFuel badge.
11-01-2016, 03:37 PM
Flaccid Member
---
11/1/2016
2,xxx miles
I measured for a leveling kit. I already have a 2" Motofab spacer kit on the way, but I never actually checked the factory rake.
rear height
front height
39.75" rear - 37.125" front = 2.625" rake from the factory. I should end up with 5/8" rake remaining after the leveling kit install, which should happen around Thanksgiving sometime.
11-02-2016, 01:51 PM
Junior Member
Join Date: Jan 2016
Posts: 21
Likes: 0
---