97-03 models
The part number for a forged crank is F75E-A176. The 5.4's came with both Cast and Forged cranks. The truly only way to find out is look in the motor, testing with a hammer or other "pinging" tool is not accurate or advised. Even the 03 model year included the cast and forged. It was a lottery pick when you chose a truck.
Thankfully it easy to check by dropping the oil pan.
Information on the crank; WF = Woodhaven Forge.....the Ford plant that made the crank.
The code is cast on the (2nd) journal for Pistons 2 and 6.
Forged on the left.... Cast on the right....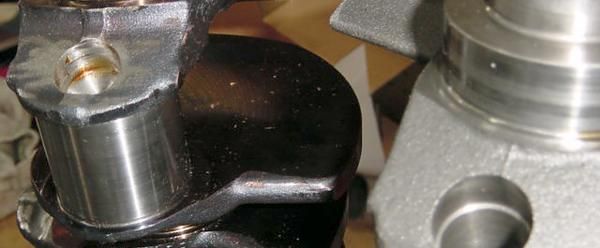 Good information here:
http://www.at.ford.com/news/cn/Pages...y%20Parts.aspx
This will tell you whether you have a cast or forged crank.