2006 F150 4x4 Chrome Edition
10-16-2010, 02:07 PM
2006 F150 4x4 Chrome Edition
---
2006 F150 4x4 Chrome Edition
Has...
5.4 v8
86k miles
2.5" leveling kit
295/70R18 Nitto Terra Grapplers half tread
18" Chome Edition Wheels
Chrome Bumpers, exhaust, badges and grill with the chrome edition
Has an Aftermarket H/U with Ipod hookup
towing package
tinted windows
Gotts intake mod
tan cloth interior...i'm thinking their may be a tear in the driver seat from the p/o key's always being on his belt loop but i put seat covers on it when i bought it so i dont remember
new catalytic's replaced under warranty
new speakers in all 4 doors
that's all i can think of for now
$17,500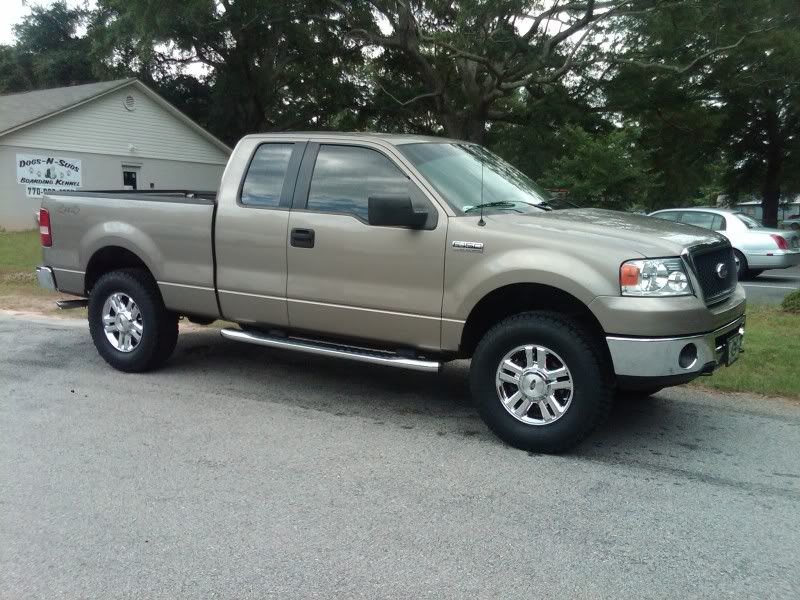 01-27-2011, 01:15 AM
Senior Member
Join Date: Jul 2010
Location: Northern KY
Posts: 569
---
It might help to know where you are located at. Put it up on Craigslist, eBay, etc.

Good luck.