MY review on DDM HID install
05-06-2010, 08:32 PM
MY review on DDM HID install
---
i received my kit today and was NOT impressed. at first i was, i opened the box to quickly check out the stuff. i was excited so i didnt inspect it thoroughly. i was also assuming it was a decent kit based off this forum.
so on to the parts, it came with a nice harness that i didnt know it came with. the harness connects directly to the battery instead of relying on the stock wiring to fire the bulbs.
the ballast's looked nice also!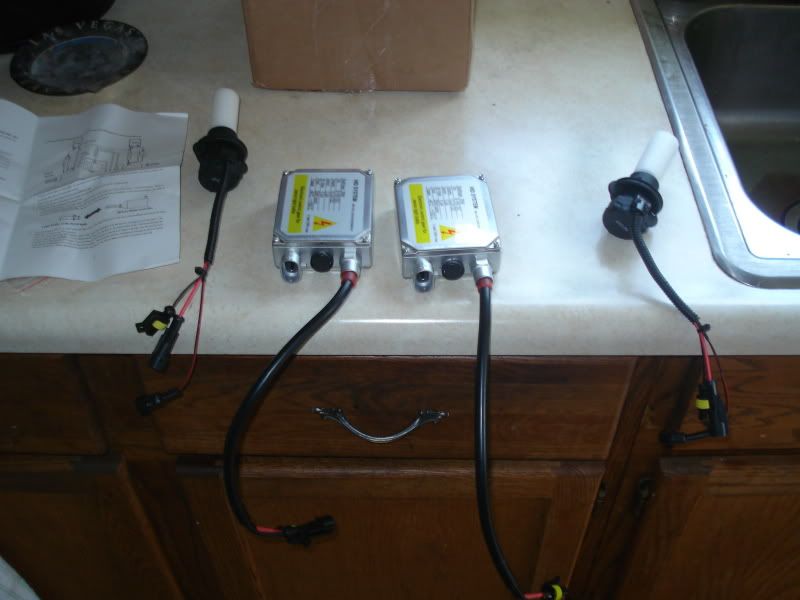 so i gathered my tools and quickly ran outside and began the install. so i took both lights out and hooked the harness to the OEM bulb plug to find out it DID NOT fit correctly! i had to use a zip tie to secure it so it wouldnt come unplugged.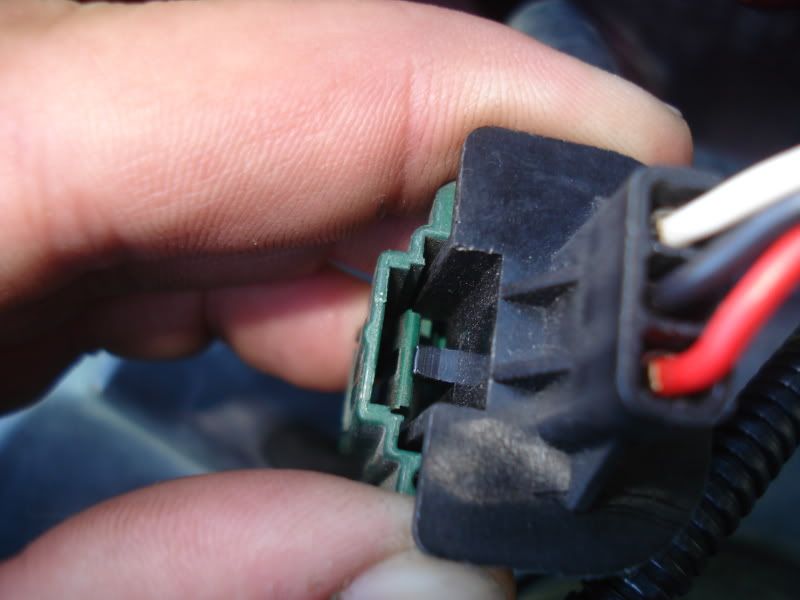 next, i went to plug the hi/low plugs together to find out they are both MALE fittings!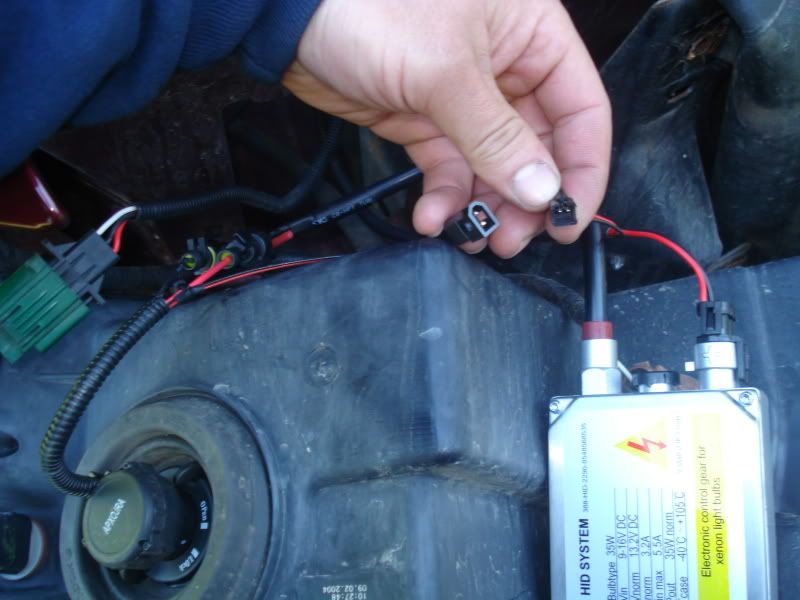 thats fine, no biggee...ill just cut and splice them together.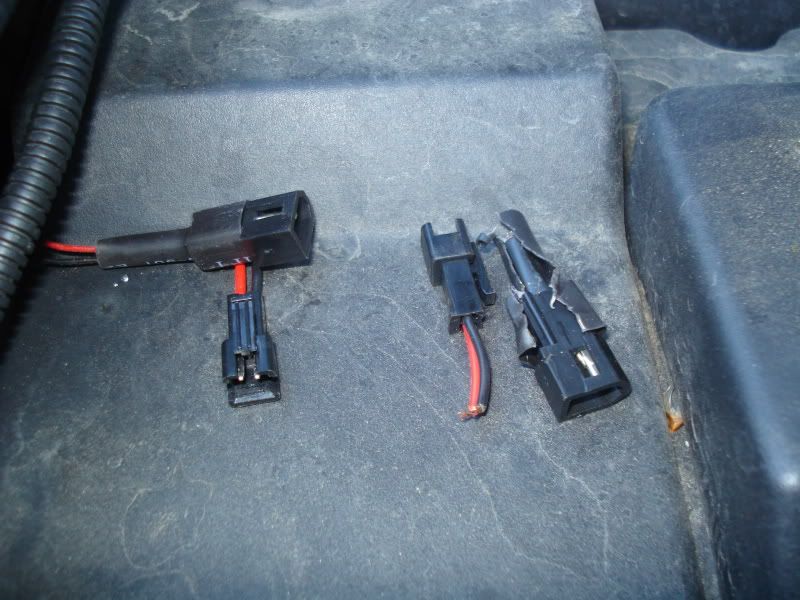 then i unbolted the + side of the battery and put the ring on the terminal, tightened it down and started positioning the relay box. looking for its home i was gente not to let wires get tugged so nothing would come unplugged, i looked over and seen this!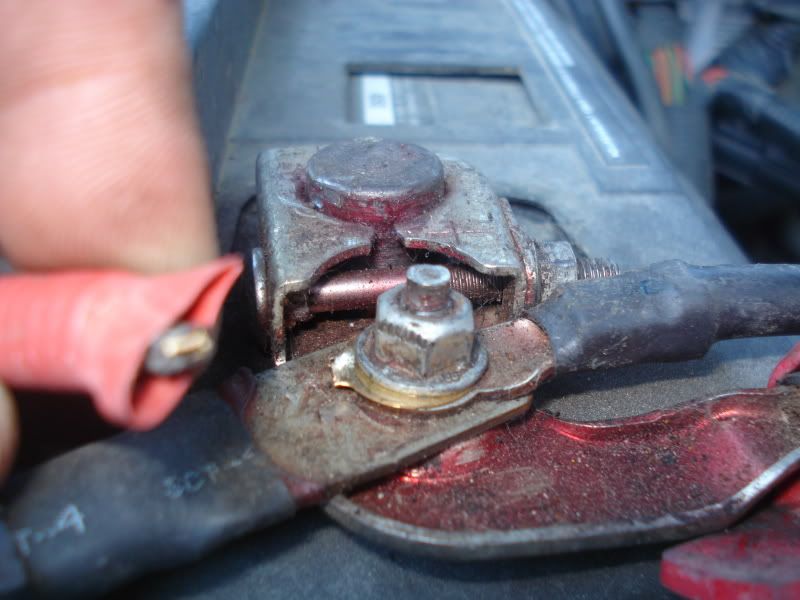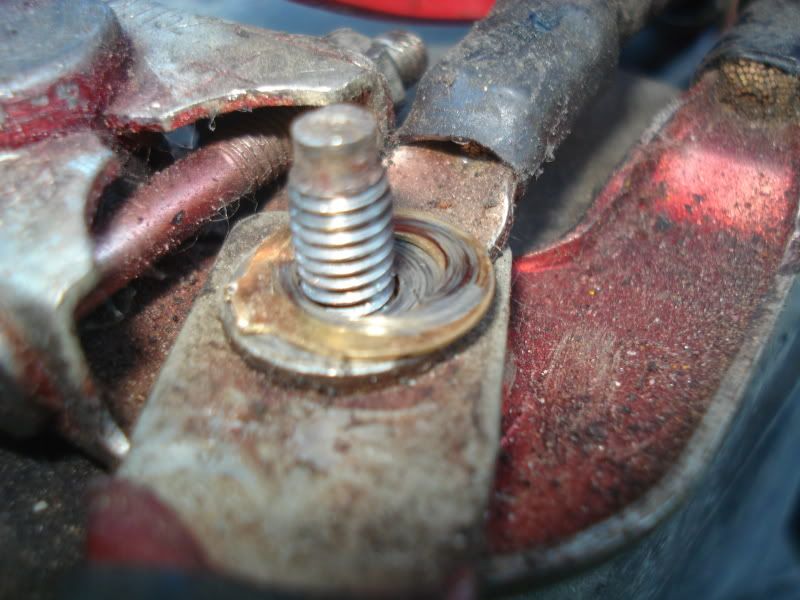 the ring broke right in half!
---
Last edited by 88rxn/a; 05-06-2010 at

08:34 PM

.
05-06-2010, 08:32 PM
---
so after cutting the wire and just wrapping it around the bolt on the + terminal i got to looking at the box on the relay harness..wait a second!? its USED!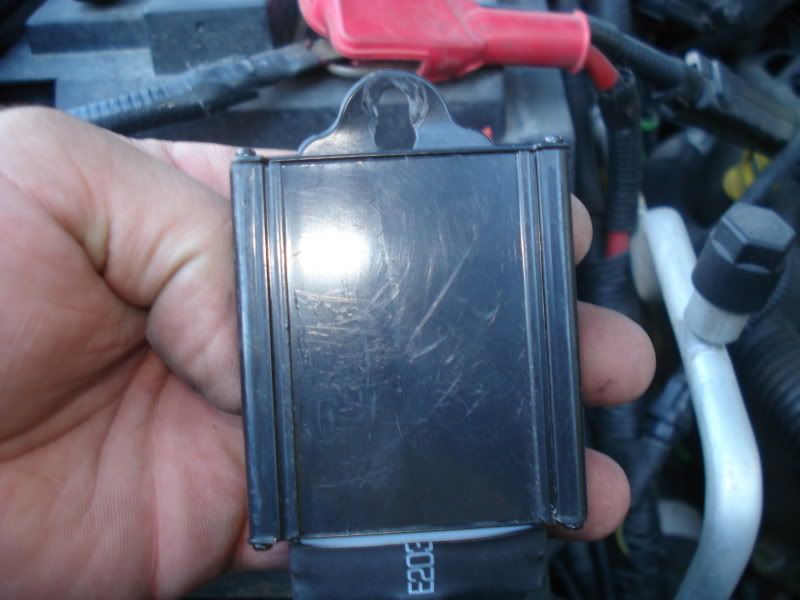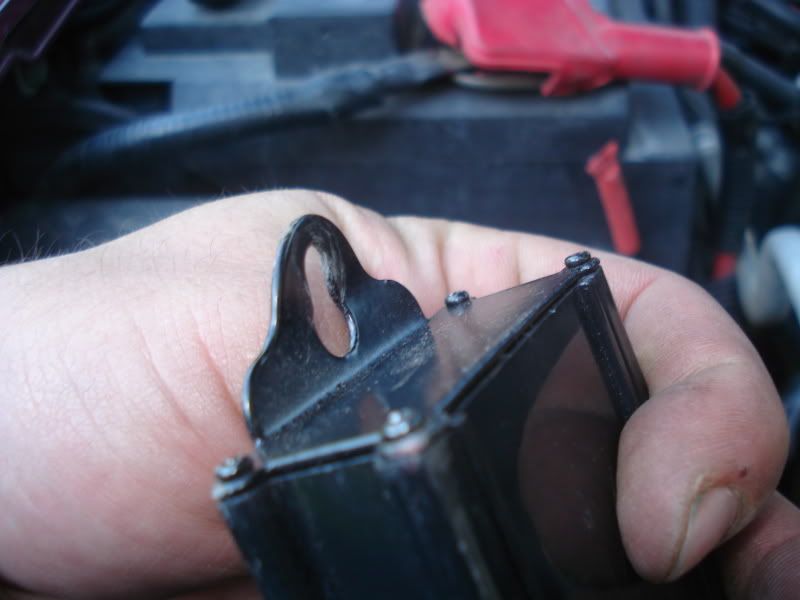 all i can say is WOW! i ordered these on 4-24-10 and KNEW they were behind on shipping and was fine with that. after receiving them today (5-5-10) i found these problems i was VERY unhappy. i could have got this type of quality from Ebay, and for CHEAPER. so you are thinking, why didnt you send it back? well...i didnt want to PAY for return shipping, wait a week for them to recieve it..then wait ANOTHER 2 weeks to send another kit. i sent them the photos and i am waiting for a reply. hopefully they do this right and i can tell yoiu guys the great news! but untill then...BEWARE!
finally, what DID i like about the kit?lol, well...the sticky pads that came with them were VERY sticky! i dont think these suckers will be going anywhere anytime soon.
and they are bright and not a dingy yellow like the stockers!!
STOCK: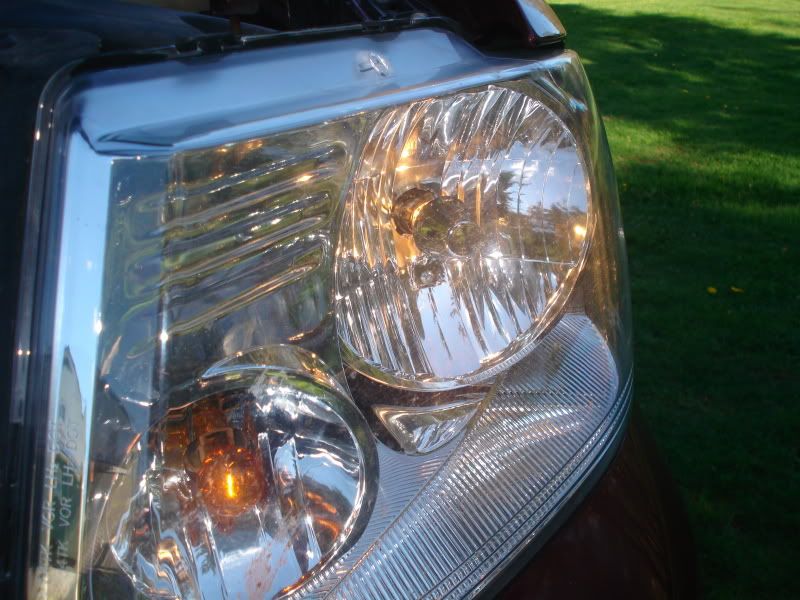 HID: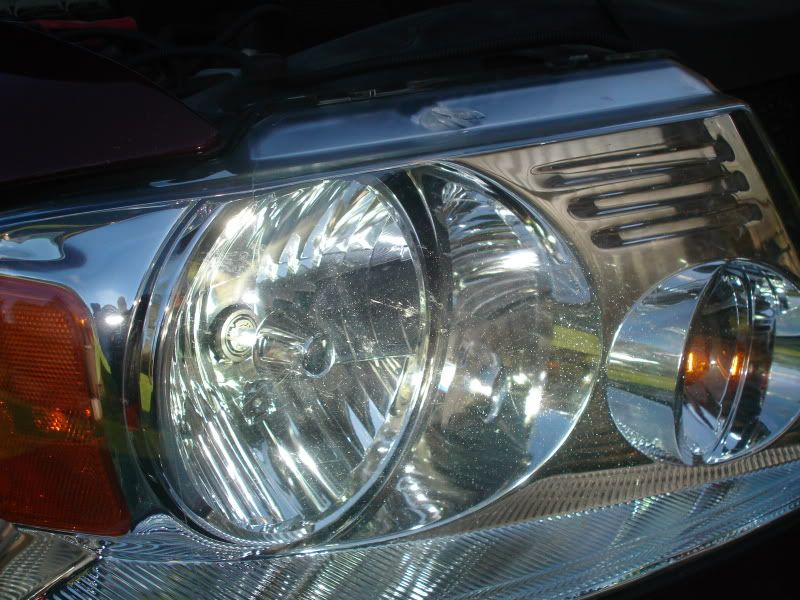 ---
Last edited by 88rxn/a; 05-06-2010 at

08:37 PM

.
05-06-2010, 08:54 PM
BAMF Club
Join Date: Aug 2007
Location: Palmer, Ak
Posts: 5,210
---
That really sucks about them being used and the low quality parts. Have you contacted DDM yet? I would send them an email and include those pics. While the scratches could be from shipping, it definitely shows marks from being previously bolted down.
05-06-2010, 09:30 PM
Senior Member
Join Date: Feb 2009
Location: Alcoa, Tennessee
Posts: 3,124
Likes: 0
---
well your the first ive heard with issues. maybe they sent you the wrong box or something. to me that looks like a warranty return or something of that nature. i guarantee i would be on the phone with them in the morning.
05-06-2010, 09:44 PM
---
i sent the pictures before i posted these here. i am going to call them tomorrow after work. scratches on that relay box isnt a issue. its not like its out in the open for everyone to see. but to send a warranty return to a new customer? especially in this type of economy!? i didnt pay $67 for a used/returned part! the ddm site is strange. you put in a "ticket" wich is like a claim and wait for a reply on there site. when i try and view the claim the link goes to nothing. doesnt load the page or anything.
im sorry, i know some/most of you guys like these kits but this is not right! maybe i did get a bad egg. but i absolutley HATE the fact I would have to pay the return shipping!
05-06-2010, 10:06 PM
---
I just received my kit from DDM today as well. Sorry to hear about your issues, the only issue I have with mine is where to put the ballasts & relay. Right now they're just hanging freely in the engine bay. Keep us posted on how they address the issue.
05-06-2010, 10:10 PM
BAMF Club
Join Date: Aug 2007
Location: Palmer, Ak
Posts: 5,210
---
05-06-2010, 10:17 PM
---
I feel sorry for you man that sucks. O and when you fill out the ticket thing they should send you a email telling you how to return it but with them being backed up it would prolly take a while. But I would call them! Hope everything works out sorry for your misfortune I didnt have trouble except for the long time it took to get here.
05-06-2010, 10:27 PM
---
Originally Posted by
ak_cowboy
Thanks for that, gives me something to do tomorrow.