RCI Full Front Skid Plates
12-02-2013, 12:20 PM
End of the Earth
Join Date: Nov 2013
Location: Chicagoland
Posts: 1,592
RCI Full Front Skid Plates
---
Finally installed my skid plates from Josh over at RCI Metal Works. Ordered them from him during his holiday sale. Fast shipping and they were packaged extremely well. They look awesome and have exceptional quality. These things are like a tank compared to the stock skid.
They're well worth money and I look forward to ordering the transmission and transfer case skid plates in the future.
Went withe the full front skid plates in aluminum and powder coated. Installation was breeze. Just remove the factory skid and factory speed clips as well as remove the lower air deflector. Install the new speed clips in location of the factory holes and bolt it up. The front part uses the bolts from the air deflector and mounts there as well.
Here you can see the bolt coming out of the frame where the air deflector normally mounts. You can see also see how vulnerable the lower half of the engine, alternator, and oil filter are to mud and stuff splashing up onto the them. That was the main reason for getting the full front skid plate because it doesn't take a big mud hole to get the alternator and oil filter covered in mud. Hopefully this will help keep some of the mud off of them much like the factory front skid on my 2002 FX4 did for the lower half of the engine.
Stock skid.
RCI Full Front Skid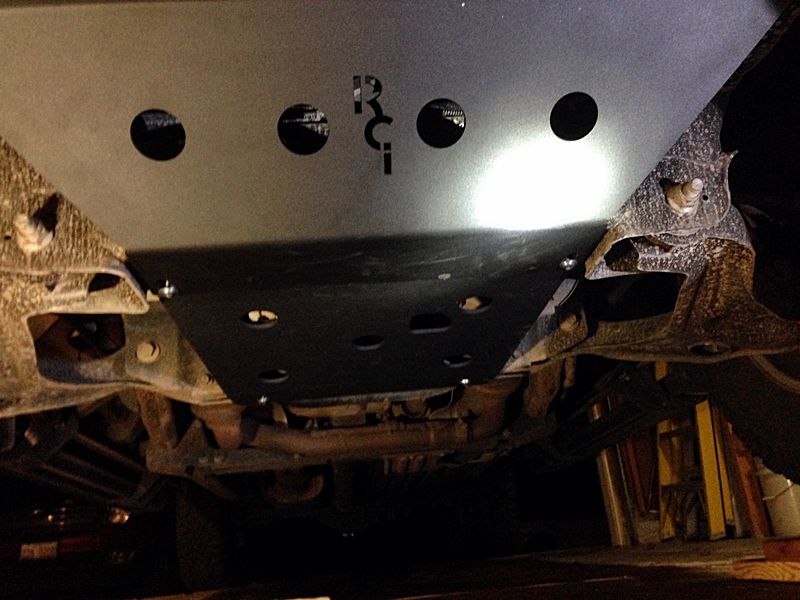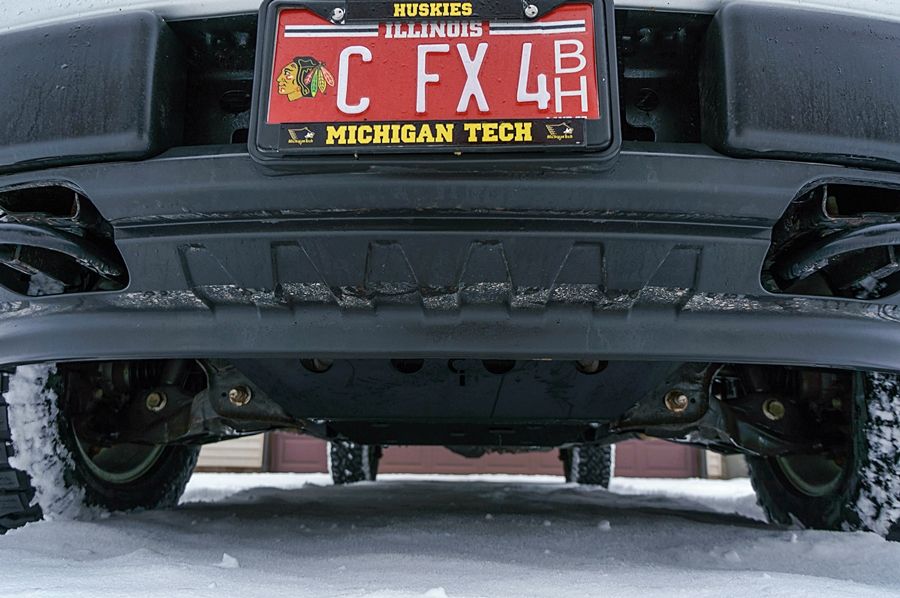 Truck also looks much better IMO without the lower air deflector.
Pic showing the lower air deflector for comparison.
01-04-2014, 11:51 PM
Junior Member
Join Date: Nov 2013
Posts: 25
---
Thanks for a good review, I'm thinking about getting some skids from RCI.