Done at night so pics may be a little dark just hoping it helps someone. This is my first how to so go easy on me please. The door bolts were 5/16 and the botton door bolts for all doors was 6mm.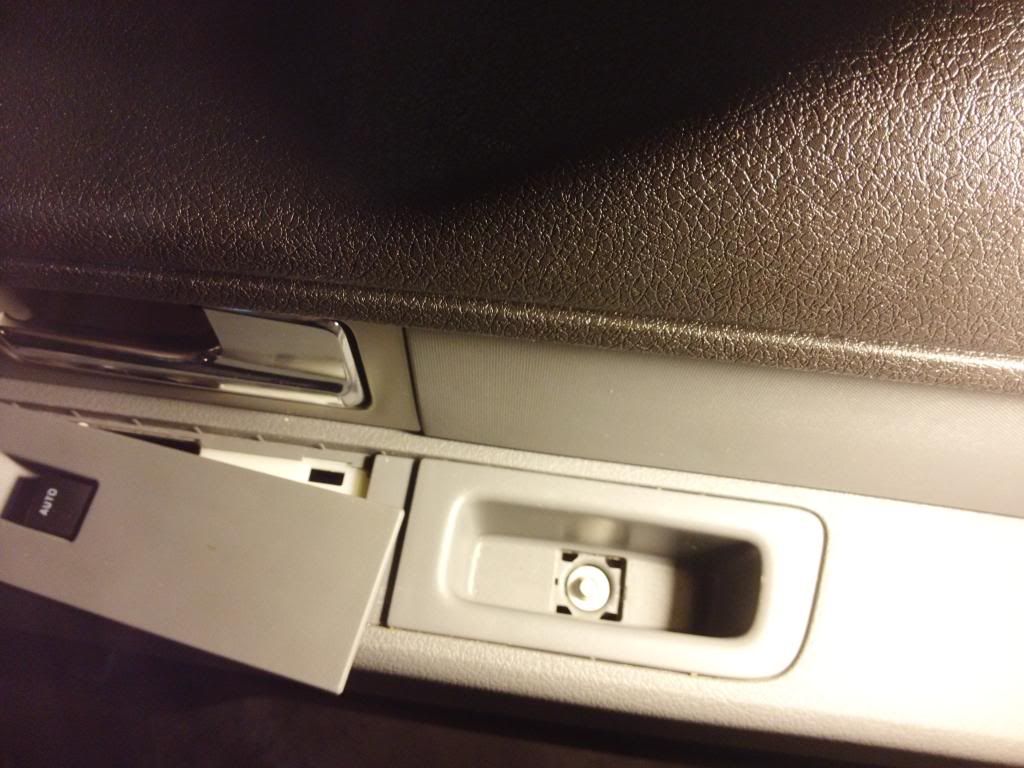 Use a small flat tip to pry the small square cover up and take out this nut. Use the same small flat tip to pry up on the rear then front of the window switch and disconnect the wires and put it aside.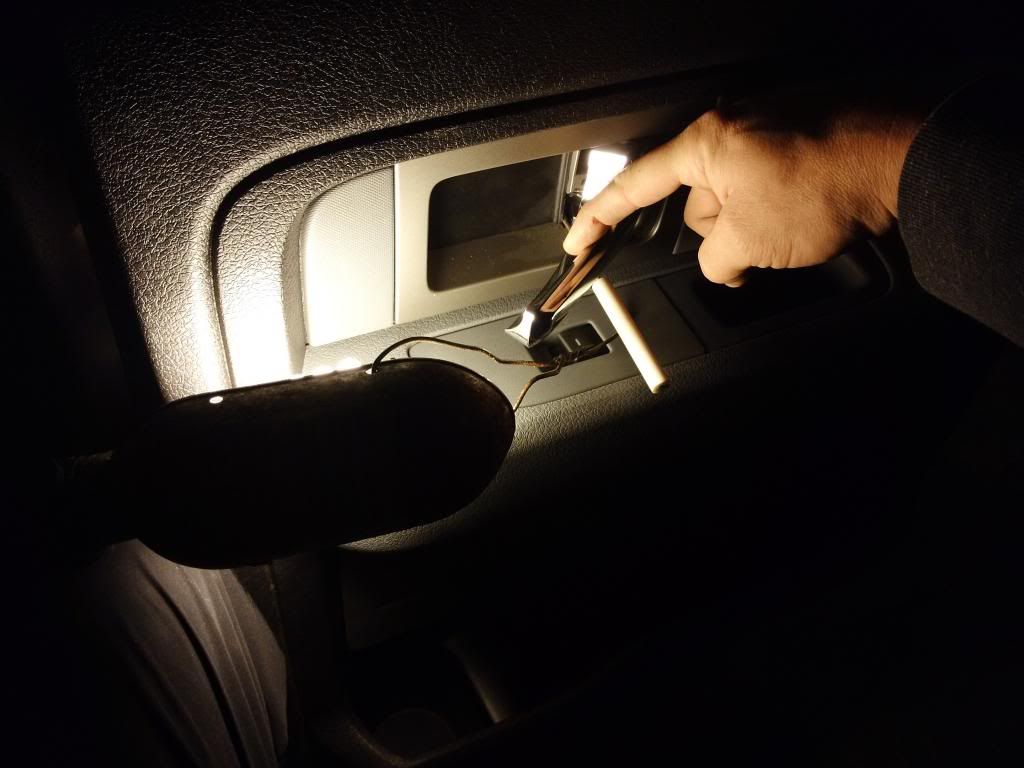 Use the small flat tip as seen to pop off the handle nut cover.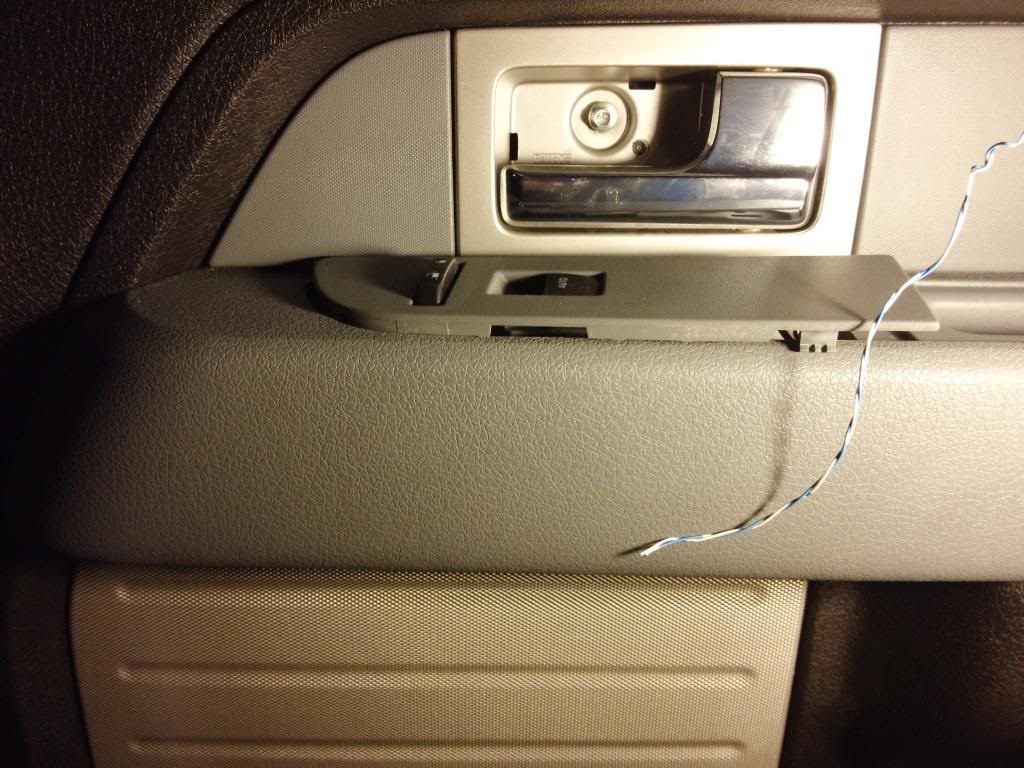 Then remove this nut.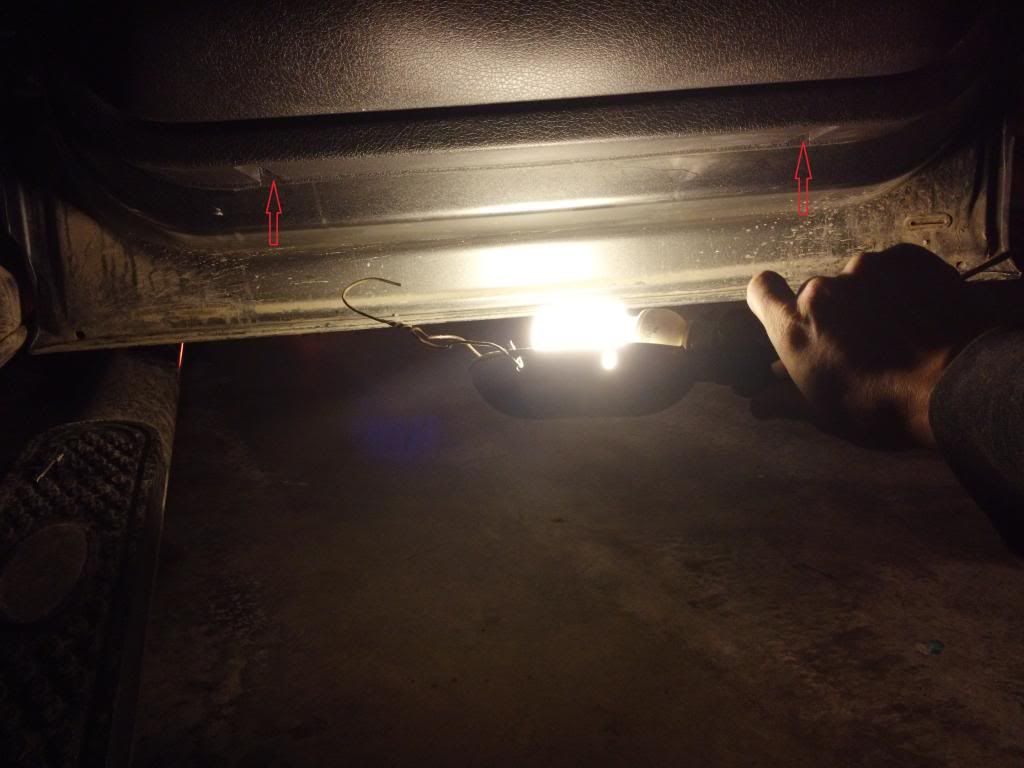 On the bottom of each door there are 2 nuts as labeled remove them. Then Pull up on the door from the center but dont pull out as the handle cable is still attached.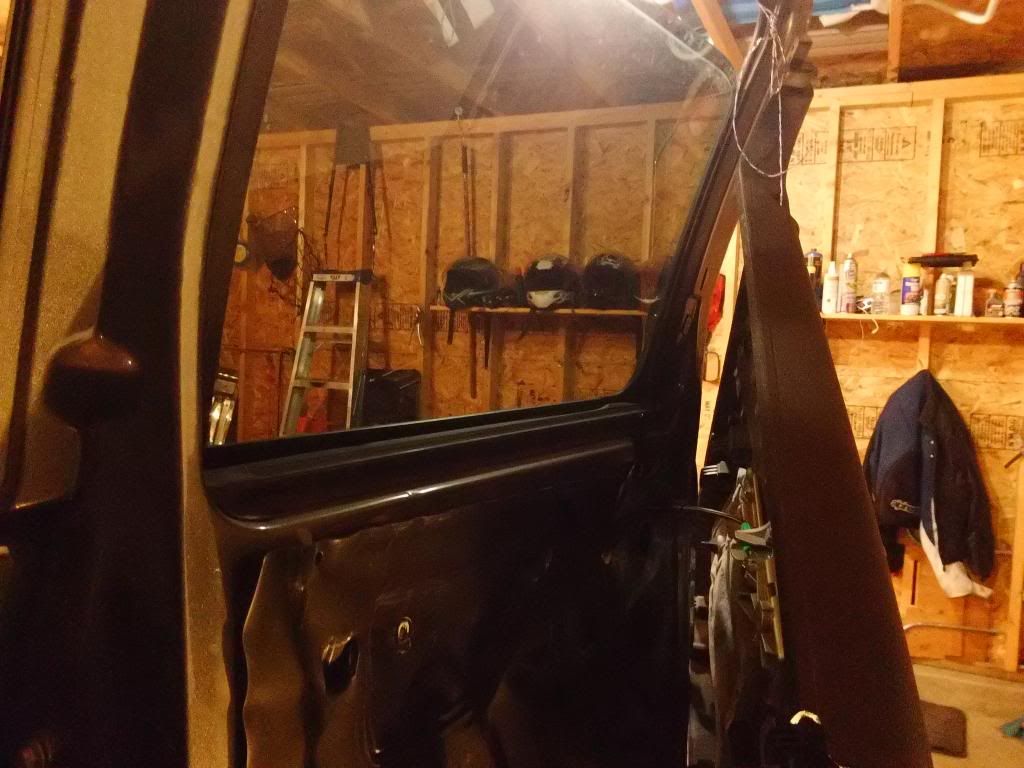 I used a small wire to hold the door plastics up so I did not have to remove the handle cable.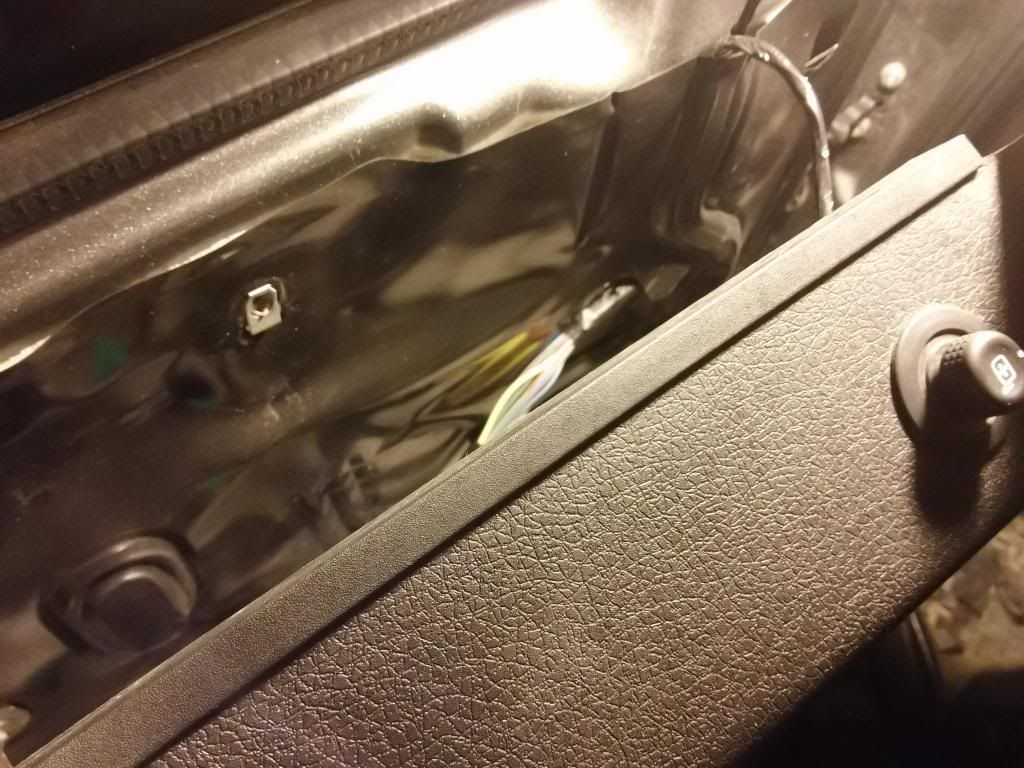 On the drivers side there is an extra electrical connection under the mirror control that needs to be removed.
On the rear door just put the small flat tip in where shown an lightly pry it it is only held in by a clip at the top and bottom.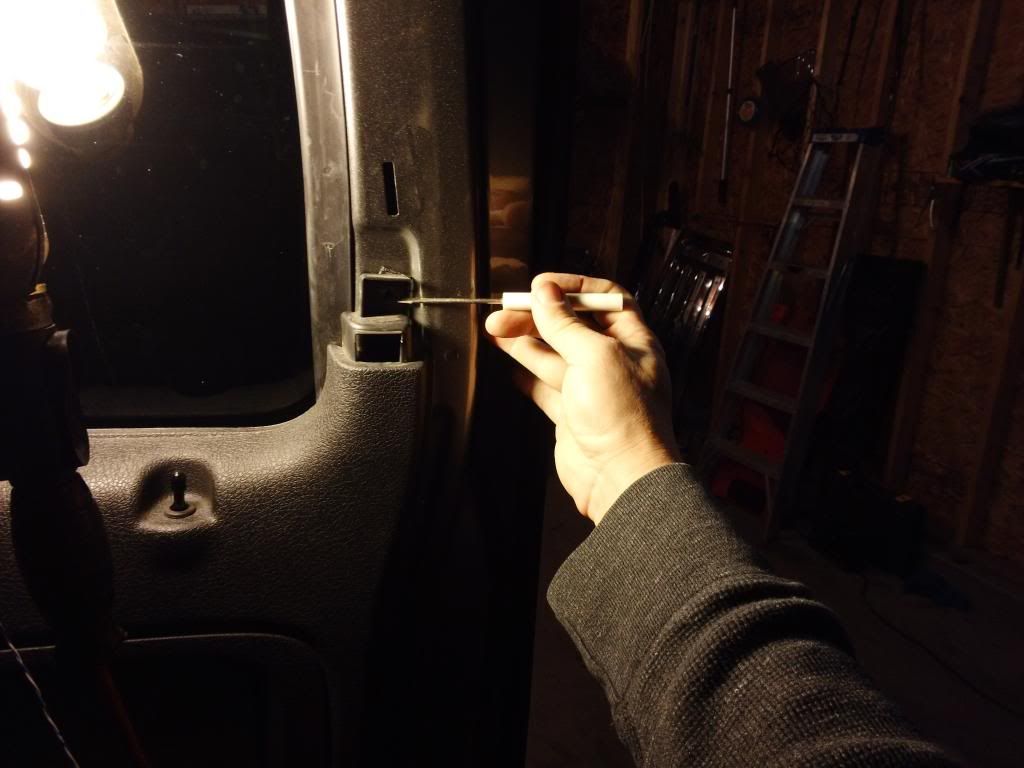 Once the top is removed take out this bolt and the same 2 in the rear as the front.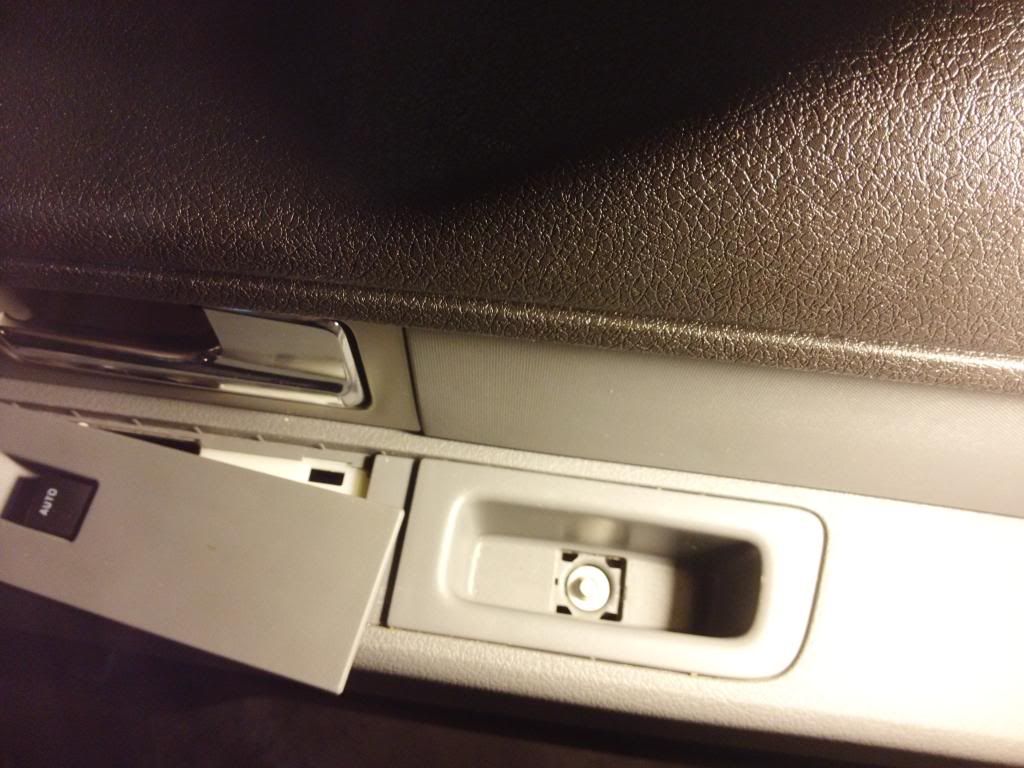 Remove this nut the same as the front That is the only thing holding the rear door, pull up and brace the same as the front.
Remove and replace your speakers 5x7 as you wish