Wrecked 2011 Supercrew Ecoboost 4x4 Platinum to Ecoraptor (2017?)
11-30-2016, 04:10 PM
Wrecked 2011 Supercrew Ecoboost 4x4 Platinum to Ecoraptor (2017?)
---
Hello All,
Proud to be a member of the forum here. For about a year now, I've wanted to take an 11+ Ecoboost F150 and do a Raptor conversion. Ideally, I really like the style of a 2017 and came here for some tips, advice, and information on doing this conversion. At the minimum, I'll be doing a lifted first gen Ecoraptor, and want to hear some thoughts and opinions.
I'm no newcomer to building vehicles, but this will be my third or fourth salvage rebuild. My previous vehicles have just been clear title builds -
My previous Lifted Avalanche LTZ:
625rwhp CTS-V Coupe:
A 573HP Supercharged STS-V:
A 584HP BMW M6: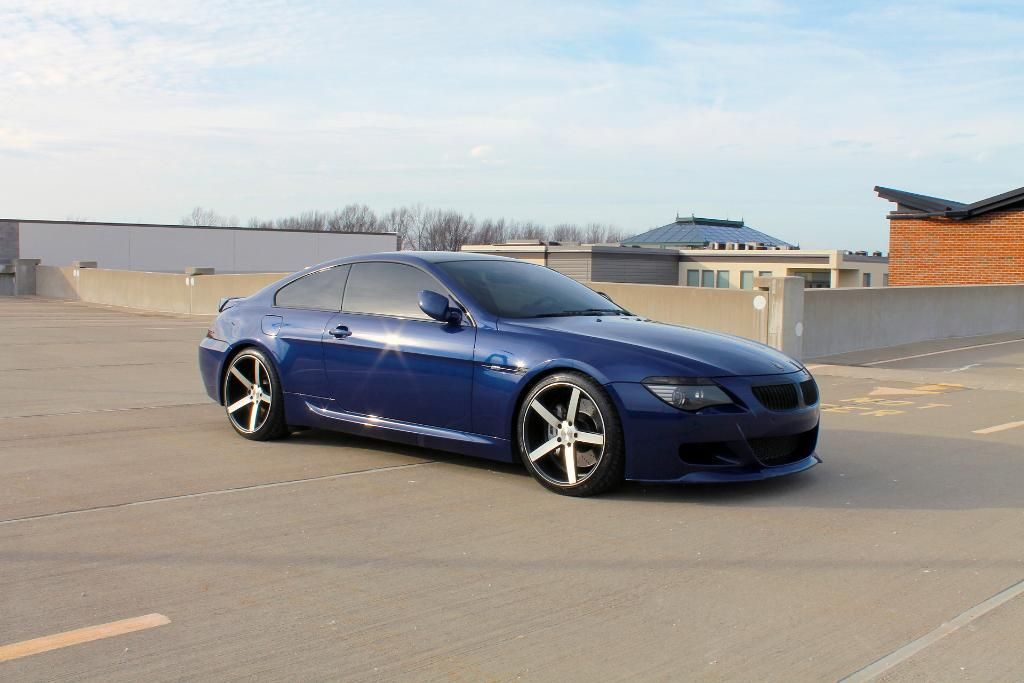 My last salvage build was this custom turbo GT86 FR-S:
11-30-2016, 04:10 PM
---
But anyhow, on to the new project. It is a 2011 F150 Platinum 4x4 Ecoboost 4x4 shortbed.
I've been looking for one wrecked like this for about a year. Platinum with the brown interior.
I'm currently a vendor for fiberwerx, and looking for some other options.
Is anyone aware of a 2017+ Raptor front end conversion yet? How about a 2015? Any experience with it, quality etc? Look forward to building a pretty bad *** F150 and cant wait to start my build thread and hearing from everyone.
12-01-2016, 12:46 PM
F150 Vendor
Join Date: Apr 2010
Posts: 8,865
12-10-2016, 11:48 PM
---
Well guys, here it is, in the shop, we peeled everything away, replaced inner and outer tie rod end left side and a lower control arm. Somehow the spindle was straight. it is on its way to the frame shop now. I must be in God's good graces, it wasn't hit nearly as bad as it looked.
I did have to order a factory hood, fender, upper and lower radiator core support, and front bumper to get proper alignments at the frame shop. That sucks, but oh well.
The fun stuff was ordered thursday. I got from fiberwerx:
04-14 Ford F150 Fenders Conversion To 17+ Raptor Style - 4" Bulge
04-14 Ford F150 Fender Extensions For 4" 17+ Raptor Conversion Fenders
04-14 Ford F150 to 17+ Raptor Conversion Hood
04-14 Ford F150 To 17+ Raptor F150 Conversion Bedsides
04-14 to 17+ Raptor tailgate skin
Things I still have to figure out:
Front bumper. This is critical. I really wanted the 17+ raptor front bumper, but with the 4" bulge, even a factory one won't look right. Fiberwerx recommends something fabricated. Any suggestions of anything out there with the new raptor style look, that won't look stupid with the 4" bulge fenders?
Grille. I'm sure there are plenty of options for 17+ raptor style grilles.
Headlights/tail lights - these are simple.
Should I keep the rear bumper?
12-22-2016, 01:18 PM
---
Not at all. Insurance company could care less. Once its inspected, its insured to full retail value. And I've even over insured rebuilt vehicles for $10k additional in custom modifications.
Ive also sold them for close to or over bluebook, usually in less than a week.
Still having difficulty trying to find a front bumper that matches the 17+ raptor style
01-17-2017, 04:08 PM
---
Finally got the rails sent to the body shop. And I just got the 2017+ Raptor Fiberwerx panels in. Time for some fun.
photo hosting