New Member from Louisiana
06-13-2018, 11:38 AM
New Member from Louisiana
---
First thread as a forum member.. lol Been an avid Ford owner since high school. Currently in my 4th F150 but also have owned a ford escort zx2 (first car) and last truck was a lifted F250. Ill post pics of what F150's I've owned. Initially found this forum researching leveling kits and decided to join myself.
---
Last edited by Khern818; 06-14-2018 at

11:00 AM

.
06-13-2018, 11:43 AM
---
this is my second F150. It was a 99 with 5.4. Sold it with 130K miles in 2007 and still see this thing around town! Couldn't find a picture of my first but it was a white RC 6cy stick shift.
06-13-2018, 11:47 AM
---
My 3rd F150 was a '13 FX4 3.5ecoboost fully loaded with appearance package. Upgrades were 2" leveling kit, 295/60R20 Nitto Trail grapplers, spray in bed liner, tint, and weather tech floor liners. Miss this truck!! Traded it in for a F250 after my sunroof and AC went out 2 months after factory warranty expired. Trade in was the better option than coming out of pocket $5K
06-13-2018, 11:54 AM
---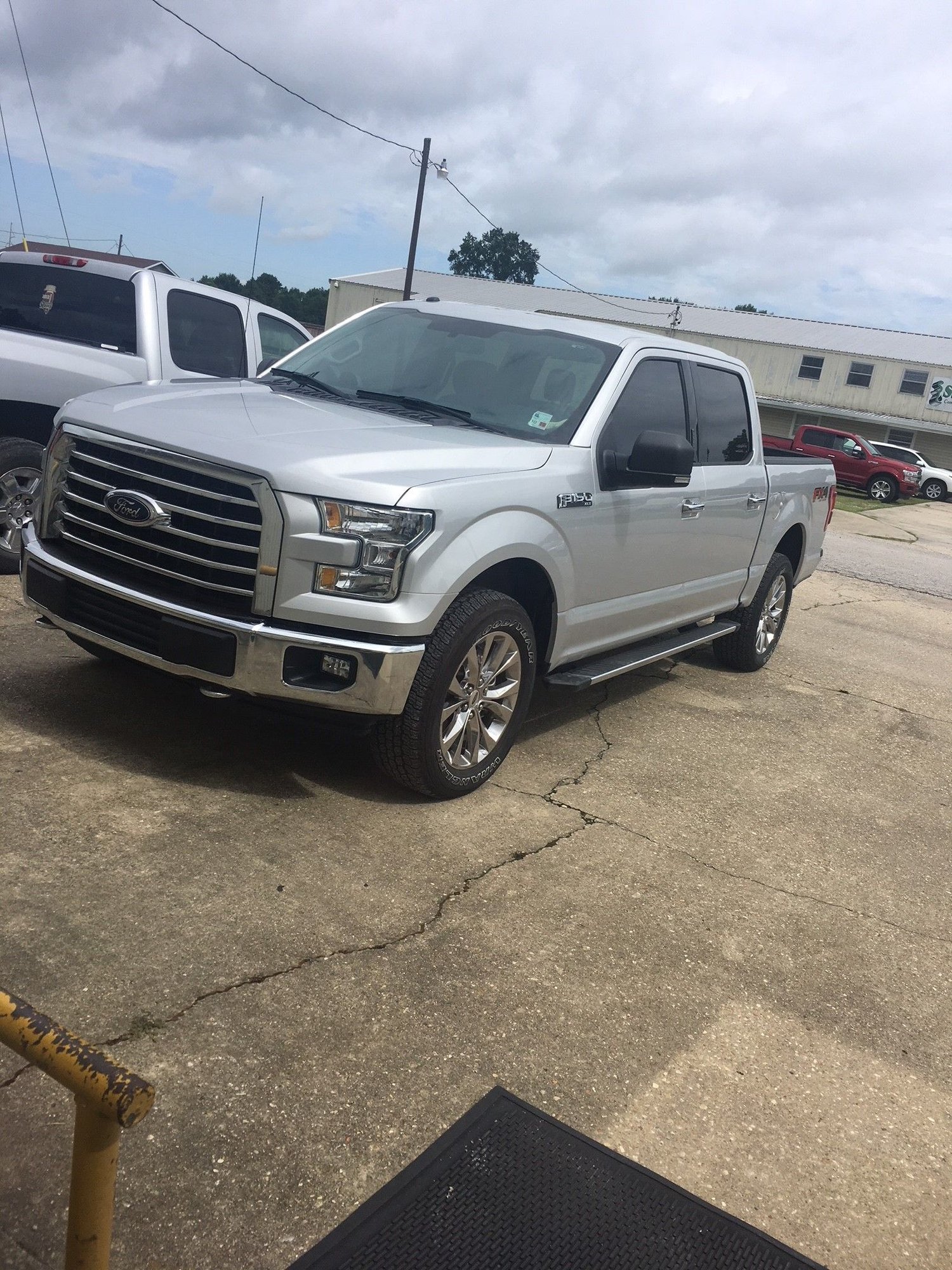 Here is my current ride. Ended up getting a sweet deal I couldn't pass up on a demo so traded in the '13 f250 on this 17 xlt 5.0 with crome package. So far ive added tint, weathertech floor liners, spray in bed liner, and trimmed the lower valance. Will continue to save and do little things here and there. next will be leveling kit and tires, then plan on doing some de-chroming.
06-13-2018, 05:52 PM
Senior "Citizen" Member
Join Date: Dec 2017
Location: White Bluff, Tennessee
Posts: 2,660
---
ALL very nice looking trucks. Welcome to the forum. Can't wait to see what you do with the new one.
06-14-2018, 03:29 AM
collaborator
Join Date: Oct 2016
Location: Utica Mi
Posts: 7,514
---
Welcome to the forum !
Sharp trucks.