Window Tint
02-11-2019, 11:49 AM
Senior Member
02-11-2019, 01:04 PM
Junior Member
Join Date: Feb 2019
Location: South Florida
Posts: 19
Likes: 0
---
I just got mine tinted on Friday. I did 5% on sides, rear and brow. I also did 45% ceramic on windshield.
My wife did hers the same day with 15% on sides and rear and 45% on windshield
---
Last edited by NBYRNE; 02-11-2019 at

01:06 PM

. Reason: add pictures
02-12-2019, 11:06 PM
F150 Vendor
---
Notice the legal limit before doing it.
__________________
OEDRO Auto Parts,
30% Off Now, Free Shipping!
Click here to buy! -->
www.oedro.com
Save Your Money on Cleaning, OEDRO F150 3D Floor Mats-->
SHOP NOW
Protect Your Cargo From Bad Weather! OEDRO Tonneau Cover-->
www.oedro.com/tonneau-cover
02-13-2019, 02:53 PM
Black Trucks Matter
Join Date: Sep 2014
Location: Nashville, TN
Posts: 165
Likes: 0
---
Originally had 15% on front side windows to match rear windows but it just wasnít dark enough for me. I went back and got them redone. 5% on all windows except windshield I left alone.
02-15-2019, 09:33 AM
Senior Member
---
Not sure what % mine is, but the tint dealer said he would match the side windows with the factory rear. I also got the custom shade at the top of the windshield that has the contour to match the factory contour.
02-15-2019, 10:18 AM
---
Here's 20% on the front doors and another 35% on the rear doors and back glass. Nothing on the front windshield.
It's going in Monday for a 2 inch leveling kit and 285/60/r20 Toyo Open Country AT II tires.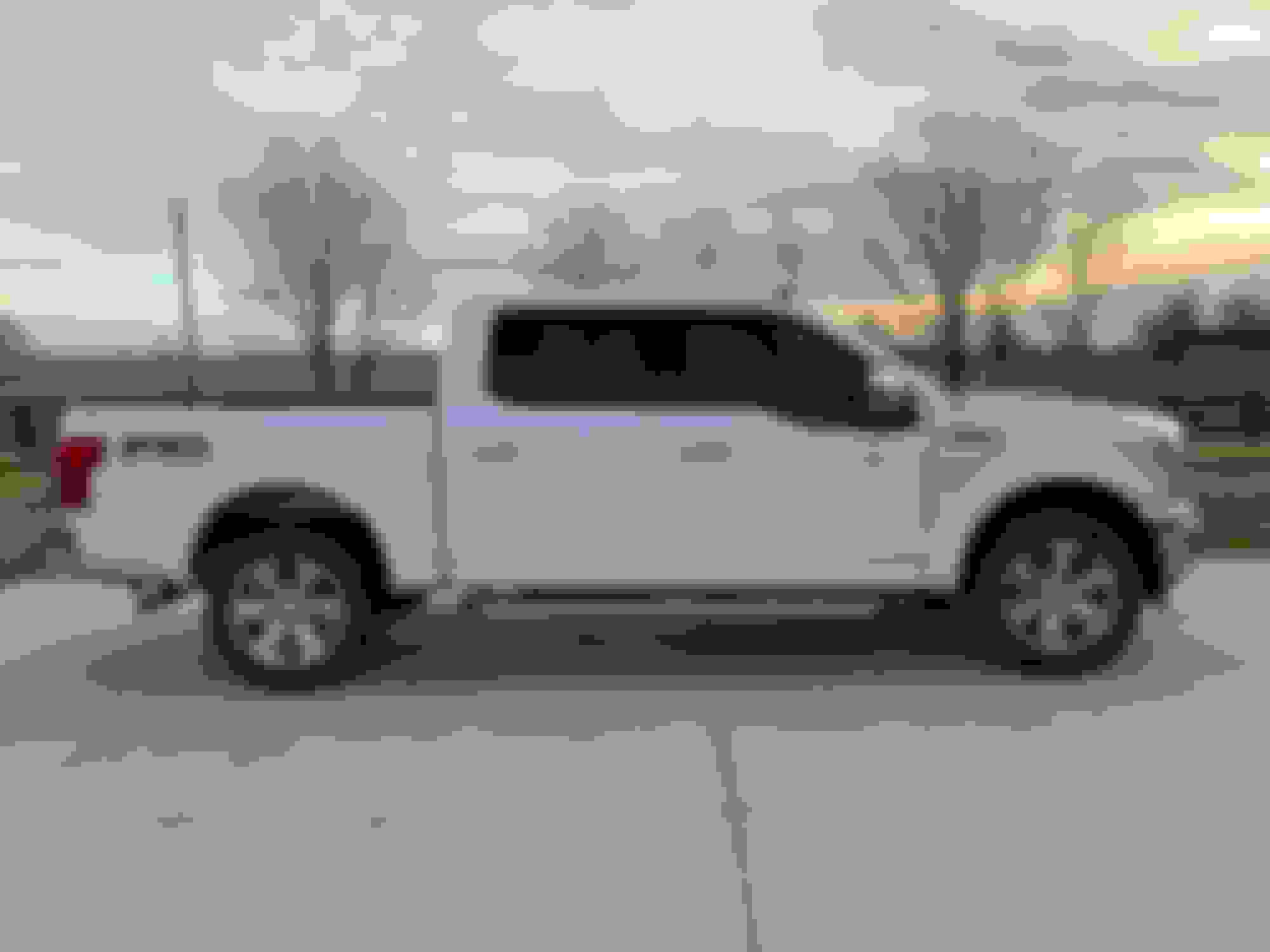 2019 F-150 Lariat / FX4 / 3.5 Ecoboost
02-15-2019, 11:08 AM
F150 Vendor
Join Date: Feb 2012
Location: Dearborn Heights, MI
Posts: 1,916
---
Here's an example of 5% tint all the way around and 35% on the windshield on one of our shop F-150s.
__________________
313-561-5500
http://i27.photobucket.com/albums/c1...ps9a100129.jpg
http://www.livernoismotorsports.com/...F150-EcoBoost/
02-15-2019, 12:50 PM
Junior Member
Join Date: Feb 2019
Posts: 15
Likes: 0
My setup
---
Heres mine after tint. Got 15 percent on front two windows with 50 percent on windshield and 5 percent strip (canít see windshield). Nothing on the back. Gonna go later and put 35 over the back glass and two back windows. I went the ceramic route for better sun protection.