Douche-bag of the day.
03-29-2014, 05:25 PM
On more meds than ymeski
Douche-bag of the day.
---
Every day I come across one of these fine folks. I can't always get a picture but today I snapped this one. We can usually overlook one or two issues but after someone starts racking up enough that you can't count them on one hand, and their douchyness encroaches into someone eldest space I feel the need to share.
03-29-2014, 11:20 PM
Moderator
Join Date: Jan 2013
Location: North Charleston, SC
Posts: 14,521
---
The winner gets this avatar pic...
And they get their own Douchebag of the day Diploma: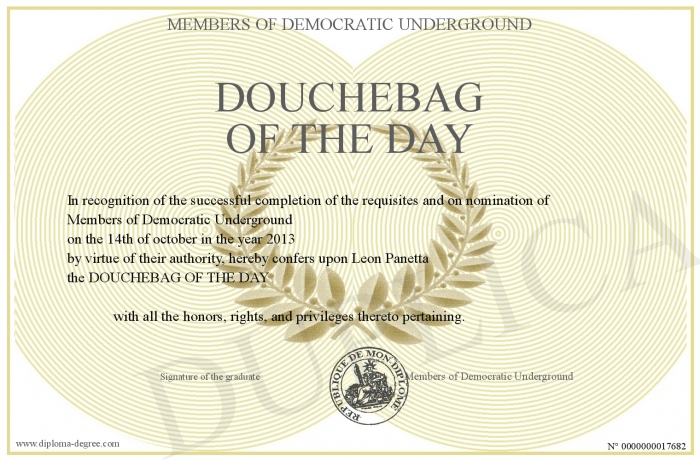 03-29-2014, 11:21 PM
---
I just went grocery shopping. Lifted chevy was parked crooked taking up 2 spots and his back tire was on top of the median. I would of taken a picture but my phone was in the truck