Official 2018 Grille Replacement Thread
01-04-2018, 11:05 PM
Official 2018 Grille Replacement Thread
---
So I have a Raptor so the front end remained the same from 2017.

But I have a buddy with a 2018 Platinum. Bottom line is Ford totally screwed up the front ends on the 2018's.

So I wanted to start a thread for people to post up pics of 2018's with aftermarket grilles so we can fix Ford's screwup on his truck.

Let's see em!
01-05-2018, 12:52 AM
---
As far as I know there are no aftermarket 2018 grills available yet. Personally I like the 2018 grills, especially the ones used on the STX and SE variants.
It was a update that was due to keep the F150 fresh. I have a SE grille ordered for my 2018 RCSB and I've Photoshoped what it will look like when both the truck and grille are delivered.
EDIT:
For information regarding what emblem works on what grille, mdphotographer has the details in
this thread
of what emblem works with each grille.
They are not all interchangeable.
Mike
---
Last edited by OCMike; 03-15-2018 at

10:35 PM

.
01-05-2018, 01:14 AM
---
2018 grilles:
http://trexbillet.com/c-1174376-stea...l-grilles.html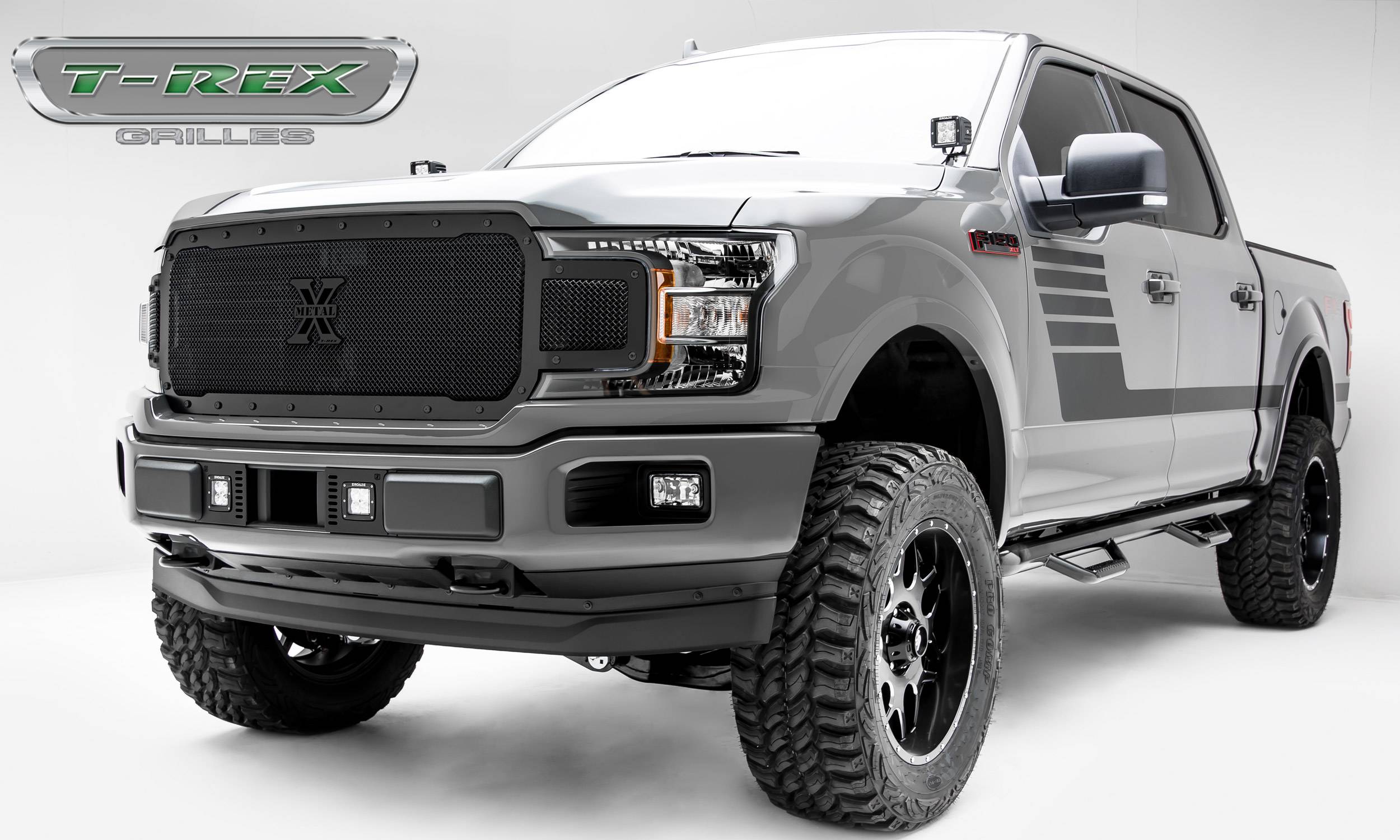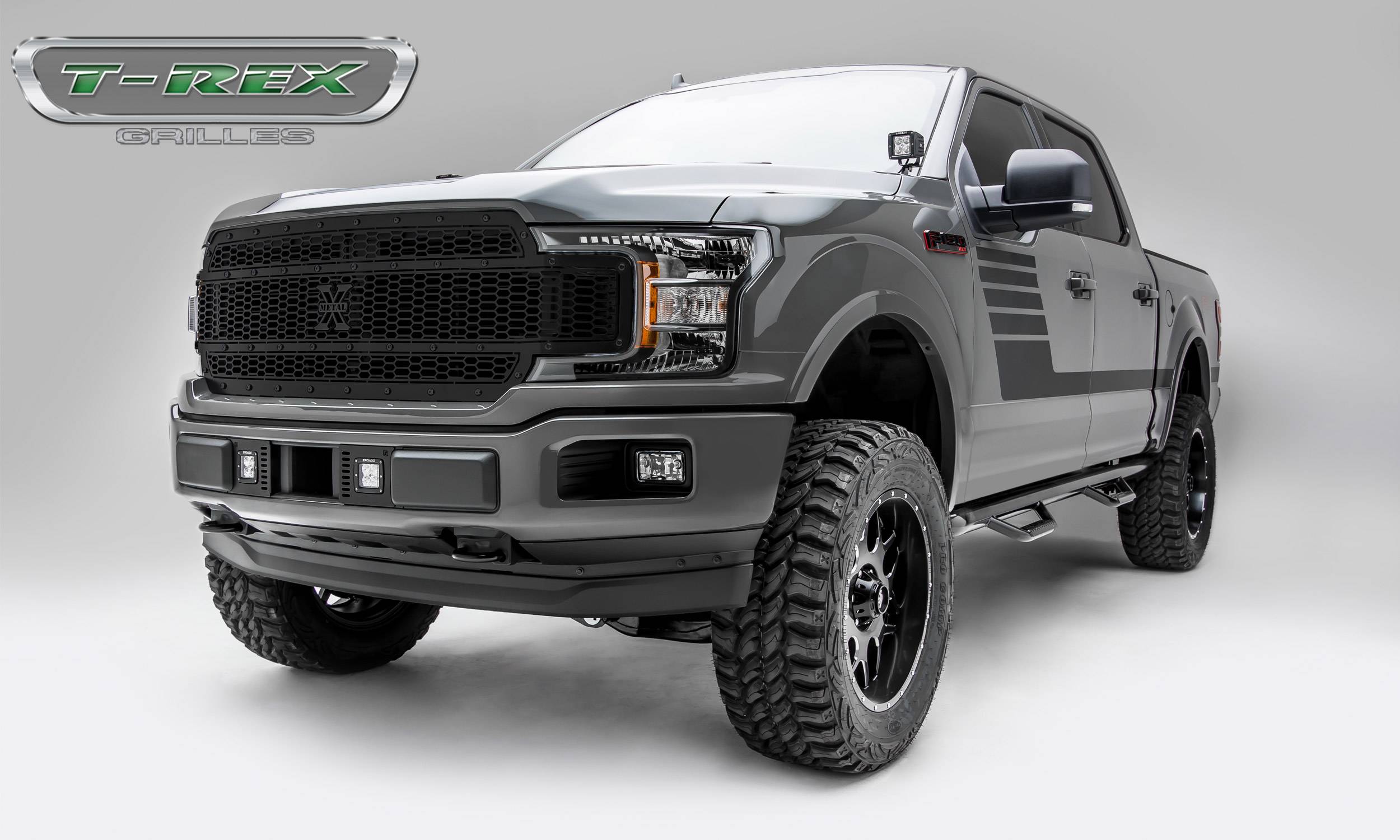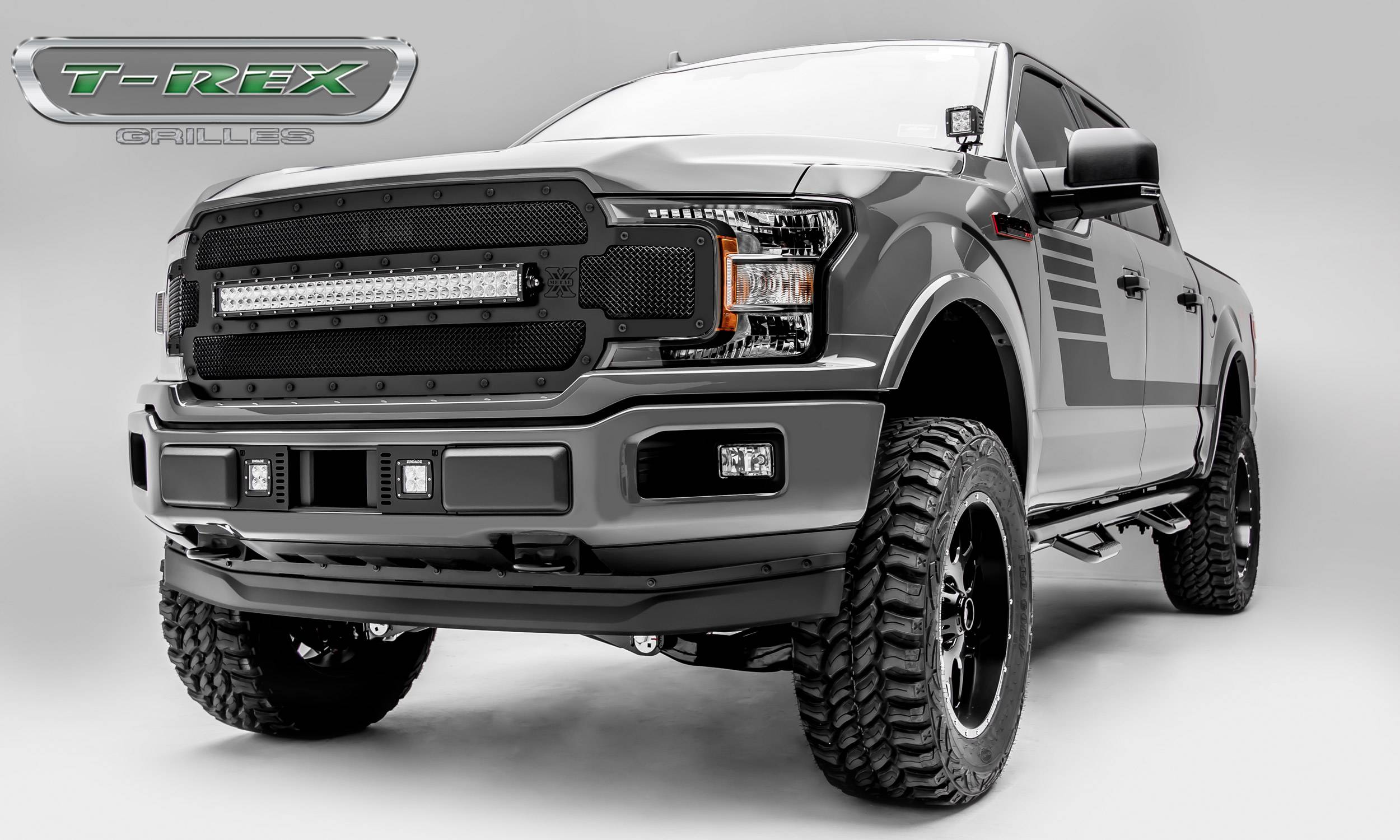 I also like the grilles on the SE's... My Lariat has the sport grille which I am ok with for now...
Sport:
SE grille on a sport:
---
Last edited by jdhill; 01-05-2018 at

02:00 AM

.
01-05-2018, 03:16 PM
---
That pic directly above is the only grill on the 2018's that looks good. And it does look good. The rest are garbage.

I believe it's the XLT Sport grille.
01-05-2018, 03:36 PM
Senior Member
Join Date: Mar 2012
Location: Lafayette, la
Posts: 998
---
I have the XLT sport grill on my black and like it. Its not all black tho like that red one is all read. The center bars look to be magnetic? I am good with that, just ordered magnetic F150 letters for the tailgate...
01-05-2018, 04:00 PM
Junior Member
Join Date: Sep 2016
Location: Aggieland
Posts: 16
Thanks: 0
The Following 8 Users Say Thank You to NightHawk150 For This Useful Post:
01-05-2018, 04:05 PM
Senior Member
Join Date: Jan 2017
Posts: 272
Thanks: 0
---
I thought the STX grille would look way better than the rest, but I have to agree that the lariat sport grille is the best of 18', and after seeing the SE grilles in person, I actually don't like they way they look at all. They do look good in pictures though
01-05-2018, 04:10 PM
Senior Member
Join Date: Mar 2012
Location: Lafayette, la
Posts: 998
---
The Lariat sport is nice...I like that and the xlt sport the most. The SE looks like someone forgot to put some parts on.

The lariat and xlt sport are similar imo.
01-05-2018, 04:18 PM
Member
Join Date: Feb 2012
Posts: 98
---
The Lariat Sport is the one that rings my bell. It looks so finished and integral.

I've purchased one and having the body shop paint it Platinum White for my new King Ranch. Too bad the Lariat Sport isn't available in that color. It would have been plug&play.
01-05-2018, 04:19 PM
---
I think it depends more on personal taste and whether you like chrome. It's the reason Ford offers so many choices.
Light the flame throwers now...
To me the Raptor now looks a bit dated because it uses the older style headlights.
Perhaps 2019 they will update the headlights to follow the styling traits of the 2018 F150s.
I think there was a mid cycle refresh of the Gen 1 Raptor where the headlights changed slightly. It gives folks an excuse to buy a new one. That's what Ford is after.
Back in 1950's, 60's and early 70's car makers changed their front and rear end styling every year...."Planned Obsolescent" we called it.
Mike
---
Last edited by OCMike; 01-05-2018 at

04:38 PM

.