2019 Blue Jeans Platinum 5.0 Build
12-08-2018, 04:56 PM
Newb
2019 Blue Jeans Platinum 5.0 Build
---
After the 3rd set of turbos in my 2017 Platinum, I got a bit fed up and ordered a 2019 with the 5.0 in it.
The day I picked it up.
I'm liking the Dark Marsala interior.
I guess the 2019's are coming with nice rubber floor mats front and rear!
I signed papers on Nov 29th and didn't even sit in the driver's seat before the tech took it back into the bay and took it apart to add the ICON 2.5 w/CDCV front suspension, rear fender liners, splash guards and Roadmaster Active suspension system.
12-08-2018, 05:03 PM
Newb
---
After I got the suspension and other stuff done, I got to drive it for the first time. A full half mile down the road to Discount Tire to mount the 305/55/20 Toyo AT/2 X-tremes and the 1.5" wheels spacers.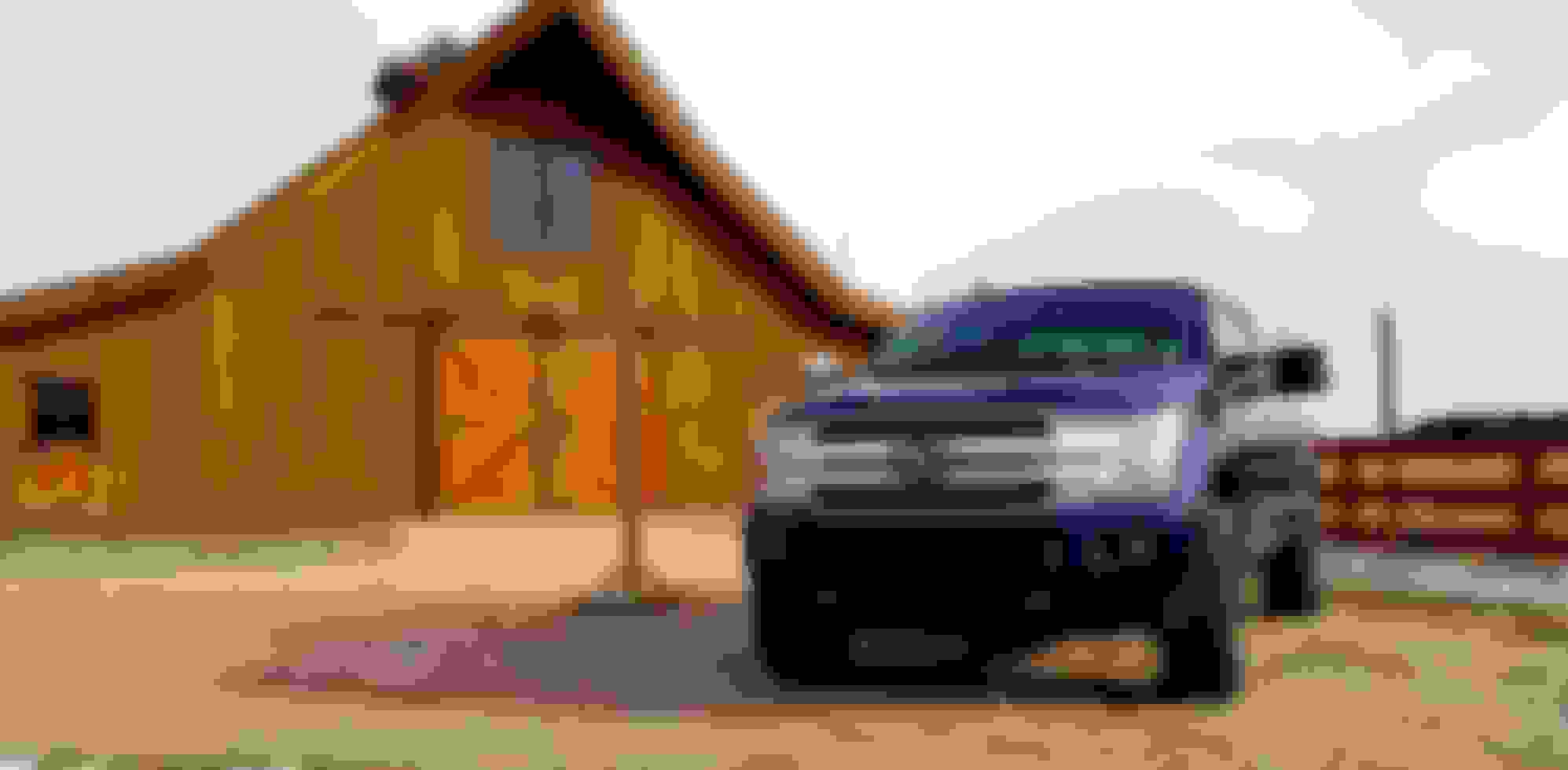 12-08-2018, 05:06 PM
Newb
---
Of course, the stock exhaust wasn't going to be OK, so I installed my MBRP Resonator, and the Magnaflow muffler, coupled with the dual tip. The sound is simply amazing!! No drone, cruising speeds it can barely be heard, but lay on it and it has an incredible tone.
I had him replace the short piece of 2.5" between the resonator and the muffler with 3".
12-08-2018, 05:11 PM
Newb
---
I didn't take a look at all the boxes before I went to have the shocks installed, and inside the box that was to hold my rear ICON suspension was a box that held Fox 2.5 shocks. Duh. So now I'm on a 3-4 week delay until the ICON's come in.
12-08-2018, 05:20 PM
Newb
---
Took it in yesterday and got Llumar Clear Bra installed on the whole hood, wrapped all the front painted areas, rocker panels and fenders. Also tinted the front side windows to match rear tint. Was going to have them tint my tail lights but they said they couldn't due to the weird contours of the lights. No pics of the tint since the truck is a bit dirty and I don't want to wash it for a few more days to let the clear bra cure in a bit more.
12-08-2018, 07:59 PM
Senior Member
Join Date: Feb 2016
Posts: 3,640
---
Nice truck...if I was going to buy a 2019...this is exactly how mine would look.