Well, here is the next phase of my build. Due to financial shifts it has slowed down, but it is still alive.
AMP Power steps.
These things are AWESOME. While I disagree with the difficulty level on the install being rated by AMP Research as a 4 Experienced (on a scale of 1-4), the quality is top and the fit and finish of all the hardware and wiring harness is top.
The install (including the removal of the old steps) was about 2.5 hours. That is with all hand tools with the truck on the ground. It was very straight forward and VERY easy. I would say more like an experience level 1.5-2. If you can change a tire and replace a headlight bulb you can do it. So, if you were on the fence of paying somebody a few hundred dollars to install these bad boys - Don't - you can easily do it yourself.
I also took the following measurements for anybody that was curious:
Ground to top of running board
Original: 21 inches
Power Steps: 14.5 inches
Width
Original: 6 inches
Power Steps: 6.5 inches.
So here is what you are really waiting for - the pics:
Foot space before:
Truck side view with stock:
Foot spacing after: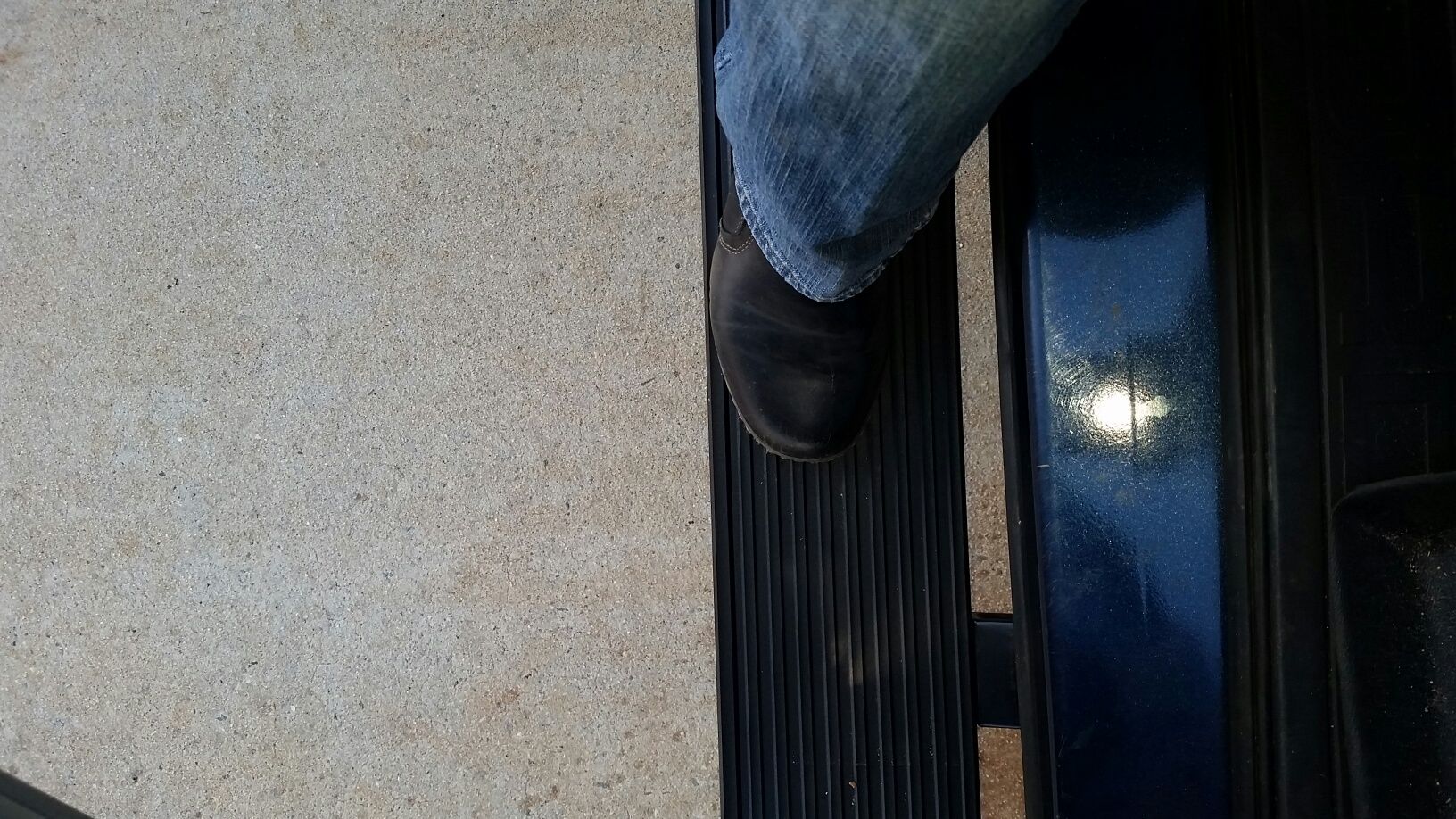 Side view after deployed and stowed:
It is like I put 3 more inches of lift on my truck by just changing the running boards.