I don't know if you're still looking or not, but seeing as no one had responded I figured I'd say something.
While I did not buy my truck here (I bought it at Mike Kehoe in Jeff City, they've been really good to my family) Sunset Ford in St. Louis has been very good to me since I've been here as far as Warranty issues (While I still had OEM headlights they leaked and were replaced for free), Regular maintenance and body work.
I was in an accident a few years ago and they replaced everything on my truck from the front fenders forward.
For in STL I would recommend them, if I ever need to get another truck I would buy from them.
I hope that helps!
They fixed this: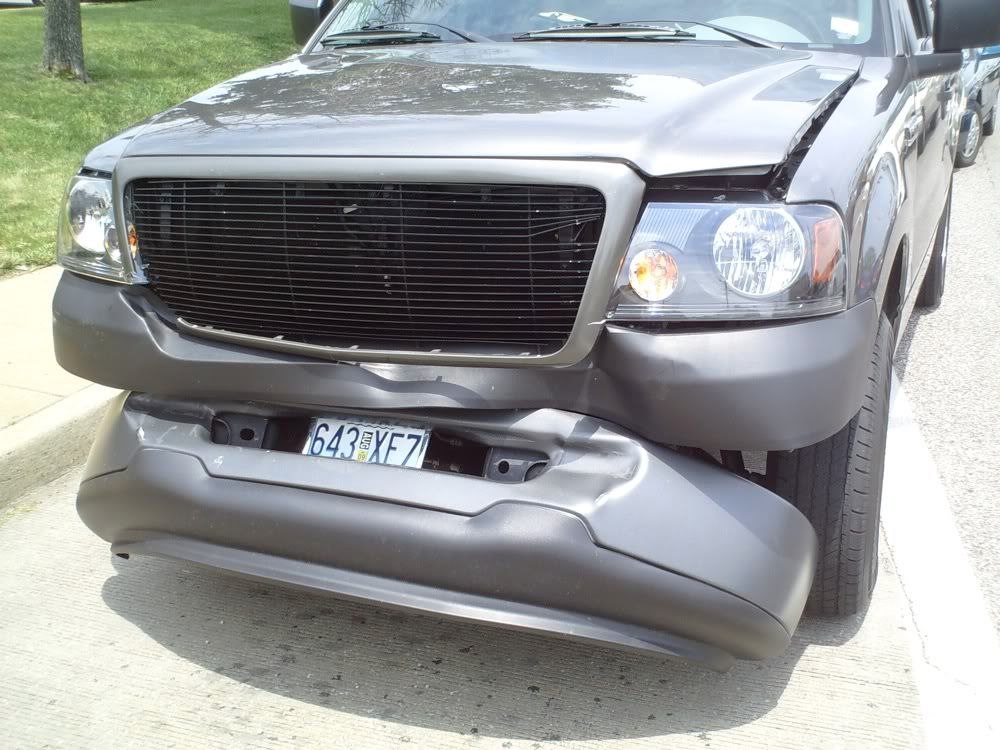 And turned it into this:
Once again I hope that helps, and good luck with your search (if you're still looking)!